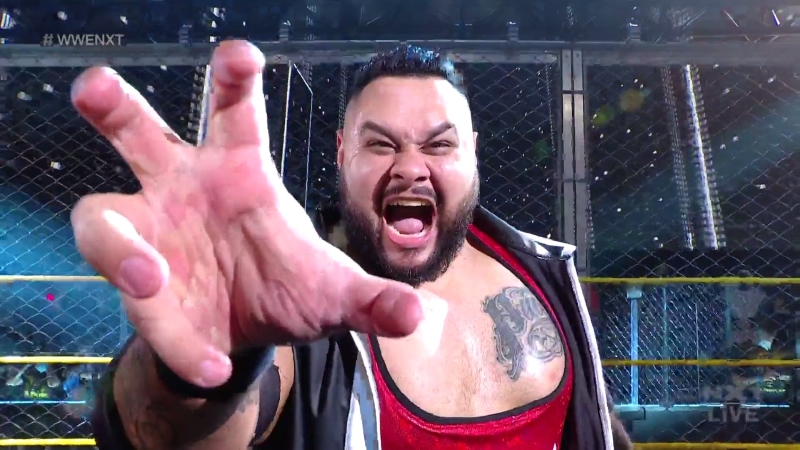 Bronson Reed Calls Out Shinsuke Nakamura – Bronson Reed made his shocking return to WWE two weeks ago on RAW and interfered in a Ladder match between The Miz and Dexter Lumis. The 34-year-old now has his sights set on former two-time Intercontinental Champion Shinsuke Nakamura.
The storyline between The Miz and Dexter Lumis has been going on for months and the two superstars battled in a Ladder match last week on WWE RAW. It appeared that Dexter was well on his way to victory, but Bronson Reed's interference changed everything.
Reed attacked Lumis and then carried The A-Lister to the top of the ladder. The Miz grabbed the bag of cash suspended above the ring to win the match and celebrated with Bronson after the victory.
Bronson took to Twitter to send Shinsuke Nakamura a warning following his match against The Great Muta at Pro Wrestling NOAH. Reed dared Nakamura to come and find him tomorrow night on RAW.
"I like to start the new year choosing violence. Hey @ShinsukeN Now that you're done with that old man, find me on Monday nights and I'll beat you like I beat your Chaos boy!" tweeted Bronson Reed.
Bronson Reed Calls Out Shinsuke Nakamura