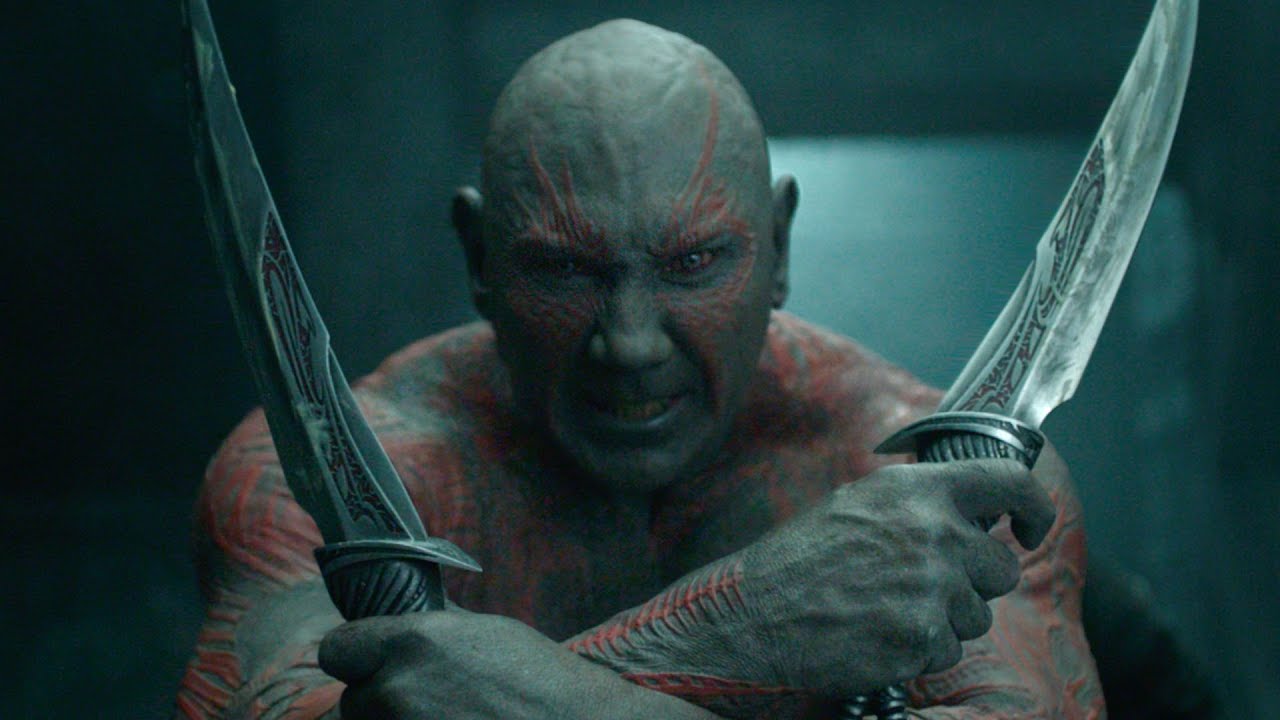 Batista Confirms He's Done Playing Drax – Dave Bautista, better known to WWE fans as Batista, made his Marvel Cinematic Universe debut in the 2014 "Guardians of the Galaxy" film, playing Drax the Destroyer.
Since that film, the former WWE Champion's Hollywood career has taken off. He has also appeared in other MCU movies such as Guardians of the Galaxy Volume 2, Avengers Infinity War, Avengers Endgame, Thor Love & Thunder.
He most recently played Drax in the Guardians of the Galaxy Holiday Special, which was released in late November. He will bid farewell to the character in "Guardians of the Galaxy Volume 3" that recently wrapped filming.
He previously noted that he was unsure about his future in the MCU. While speaking with GQ, Bautista confirmed that Guardians of the Galaxy Volume 3 will be his final MCU movie and wants to take his career in a different direction.
"I'm so grateful for Drax. I love him, but there's a relief (that it's over). It wasn't all pleasant. It was hard playing that role. The makeup process was beating me down. And I just don't know if I want Drax to be my legacy—it's a silly performance, and I want to do more dramatic stuff."
Bautista was backstage for the December 30 edition of SmackDown.