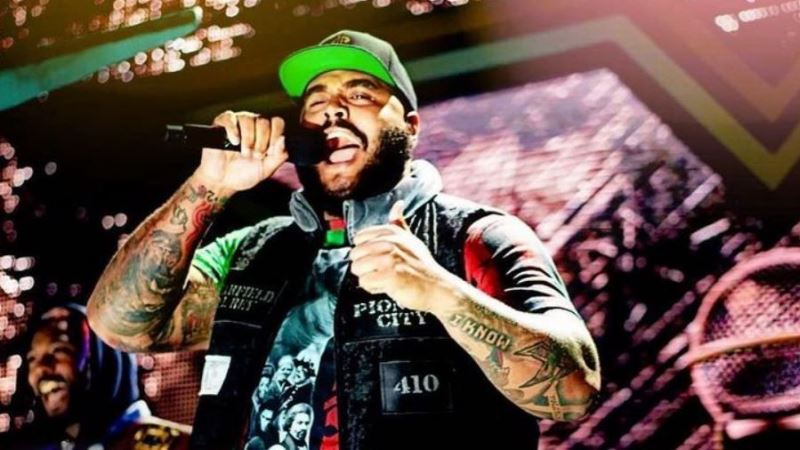 Top Dolla On His Frightening Botch On SmackDown – On tonight's WWE SmackDown there was a frightening botch during a tag team bout featuring three teams!
During a raucous triple threat match to determine who would win a shot at the Undisputed champs the Usos, Top Dolla attempted a move that didn't quite go as planned.
Taking to Twitter later to clarify both what happened and whether or not he was okay, gratefully good news coming from Top Dolla.
Writing on his Twitter after the match:
"S/o God 🙏🏽 one of my legs gave out on the jump but I'm good thankfully. Already been checked out. 🙏🏽"
Happy to hear that Top Dolla is good; by the end of the match, it became apparent he needed to be!
The match went on an ultimately to see Hit Row emerge victorious from the bout, earning the title shot at the Usos for next week's pre-taped edition of WWE SmackDown.
Top Dolla On His Frightening Botch On SmackDown