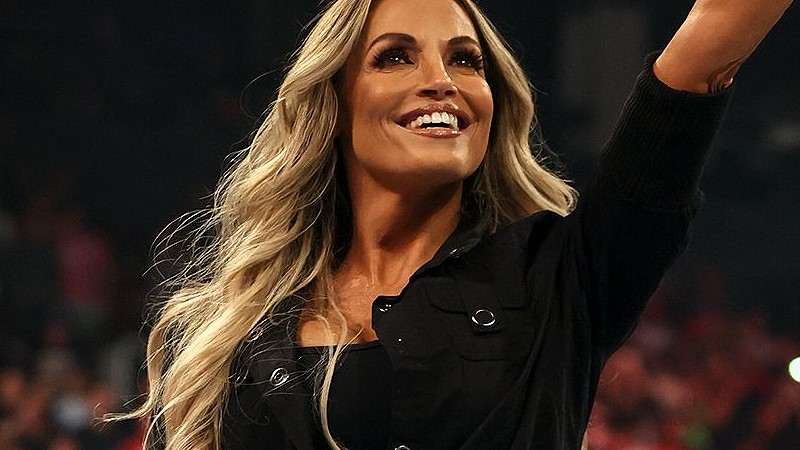 Top 10 Female Wrestlers In WWE History – Some notable female wrestlers have graced WWE throughout its history. From the heroines of the 1990s to the stars of the famous Attitude Era and the ladies of Evolution, female wrestling has registered tremendous growth. It's no surprise that women wrestlers have spearheaded significant WWE promotions such as Wrestlemania, Hell In A Cell and Money In The Bank.
Aside from getting better bookings, the female title reigns count nowadays, with various female wrestlers clinching coveted titles in WWE. Yet, is placing a bet on WWE female matches possible like their male counterparts?
Punters can comfortably bet on female matches of their choice. Bettors can expect competitive odds and different betting markets, and if they wish to have multiple platforms at their disposal, Betzone has an exciting sportsbook.
Let's get ready to rumble by checking out the top female wrestlers in WWE history in no particular order.
Meiko Satomura
Former NXT UK Women's Champion Meiko Satomura is regarded as one of the best female wrestler to ever step into the WWE ring, even being compared to the famed Shawn Michaels. Though her performance isn't familiar to most WWE fans, Satomura is gradually making strides, and it is only a matter of time before she becomes a big shot.
Lita
Many will have known Lita from her stint with the Hardy Boyz, but her entry into professional wrestling marked her journey to becoming a WWE Hall of Famer. A highlight of Lita's career was her feud with Trish Stratus, which made her a mainstay in women's wrestling, not to mention her four-time championship titles. Interestingly, before starting her WWE wrestling career, she was a WWE manager, and it's little surprise that she returned to managing at the end of her career.
Iyo Sky
Nobody oozes technical ability in the ring like Iyo Sky, and her high-flying moves, among other strategies, make her one of the best. Viewers can also enjoy her on-screen antics thanks to her fascinating in-ring work, and fans have tipped Sky to grace the big leagues in no time.
Becky Lynch
Becky marked her entry in WWE towards the end of 2013, and though adjusting to her new surroundings was tough at first, the Irish star eventually found her feet. Her strong points include her charisma, startling talker and sheer talent in the ring. To further cement her status, she's the only woman in history to top WWE, earning the moniker 'The Man'.
With nearly two decades of in-ring experience, Asuka is a once-in-a-lifetime talent who delivered many classic matches. The Japanese sensation is a team player and proved her mettle against the likes of Sasha Banks, Emma, Charlotte Flair, Becky Lynch and Nikki Cross, among others. Despite entering the final phase of her career, Asuka has built an unrivalled legacy.
Toni Storm
Before coming to the WWE, Storm was a former title holder with Stardom and Progress. Her star would continue to shine after entering the WWE, winning the 2018 Mae Young Classic, and following up with an NXT UK Women's Championship. However, WWE fans may have missed her impressive outing after Toni asked to be released from her contract after Charlotte Flair smashed a pie on her face.
Kairi Sane
The slight mention of the Diving Elbow Drop brings to mind another Japanese icon named Kairi Sane. She embodies the ideal wrestler—one who is extremely talented, has flawless technique, dedicated and has a far-reaching charisma allowing her to gunner many supporters. After her last Monday Night Raw match against Bayley, Kairi has become a WWE brand ambassador in Japan and offered commentary at the famed Hell In A Cell.
Dakota Kai
There's always one individual who likes to cause a raucous for the wrong reasons, and Dakota Kai rightly fits the bill. Upon betraying her BFF Tegan Nox at NXT TakeOver: WarGames, Dakota became one of the most hated people at the event. Since arriving at NXT, Kai has been a tag team champion once and is considered one of the best in-ring wrestlers in WWE history.
Trish Stratus
It'd be a discredit to this list if Trish Stratus doesn't feature on it. Many regard Trish as the most remarkable woman in WWE history, having also created a significant milestone for female wrestling. Not to underplay the contributions of Mickie James and Lita, Trish also played an essential role in revolutionising women's wrestling.
Sensational Sherri
Even before her adventure in WWE, Sherri was a reputable in-ring wrestler, having won three championship titles with AWA. Sherri made her WWE wrestling debut in 1987, landing the WWE Women's Championship and becoming one of the best female wrestlers in the WWE. Later, she became a manager working with heavyweights such as Shawn Michaels and Rick Martel after she stopped fighting in 1989.