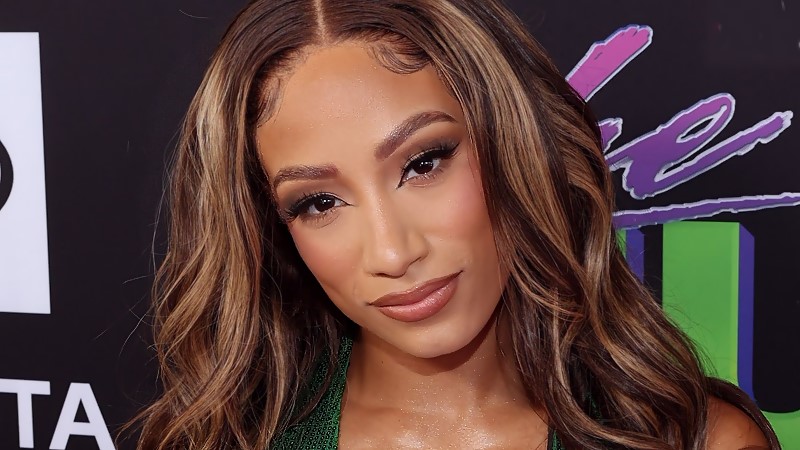 Sasha Banks Wanted A Top WWE Contract – Mercedes Varnado (FKA Sasha Banks) is officially done with WWE as she negotiated her WWE exit "months ago" after being suspended in May once she walked out of Raw alongside Naomi.
In the latest edition of the Wrestling Observer Newsletter, Dave Meltzer confirmed previous reports that a return was discussed following the regime change. However, the two sides were believed to have been far apart on the financial side of things.
Banks reached a deal over the summer where they agreed to release her as a free agent instead of freezing the deal. However, she couldn't do anything with wrestling until the start of 2023.
This past fall, she was back in talks with WWE about a return, but it "was considered that it was close to a done deal, aside from the money figure, and the two sides ended up being far apart."
Regarding how much money Banks wanted from WWE, it was top level numbers. Meltzer wrote, "she was said to be seeking a number along the levels of Becky Lynch and Charlotte Flair and those internally have said she wasn't offered numbers close to that."
Sources stated that Banks isn't seen as somebody internally who would be on top for the next five years.
Instead, they saw her as someone who could get a singles or tag team title run, "but has peaked as a star aside from the reality that was acknowledged that if she would return, there would be a "honeymoon" period where people would go nuts for her."
Banks is expected to be scheduled to appear at NJPW's Wrestle Kingdom 17 event at the Tokyo Dome on January 4th and work more dates for the promotion. It's still unclear whether she is headed to AEW.