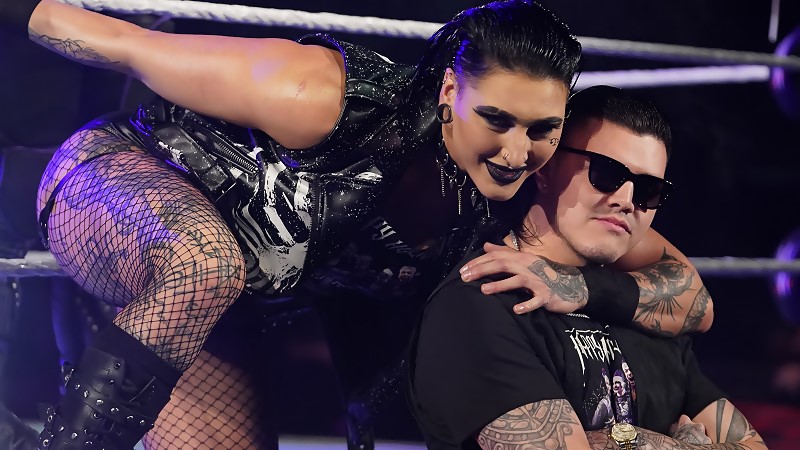 Rhea Ripley & Dominik Interrupts Rey Mysterio Holidays – Dominik Mysterio & Rhea Ripley have interrupted the holidays for the Mysterio family again, and this time Rey was prepared.
As seen below, WWE posted a video Saturday on their social media accounts showing Dominik being arrested by police after Dominik and Ripley after appearing at his grandfather's house, confronting his father and mother on Christmas Eve.
In the video, Dominik and Ripley enter his grandfather's house, where he quickly taunts his father and mother about wanting to spend the holidays with his family. Rey told his son that he would meet him outside. It was there that Dominik dared Rey to hit him, shoving Rey. Dominik's mother Angie raised her hand, but was stopped by Ripley. Angie then slapped Ripley. That was when police showed up and eventually arrested Domink, who instructed Ripley to "call Finn and Priest " before being taken away.
WWE aired a similar angle last month during Thanksgiving. In that video, Domink confronted his father and eventually attacked him inside his own house, targeting his knee.
Rhea Ripley & Dominik Interrupts Rey Mysterio Holidays