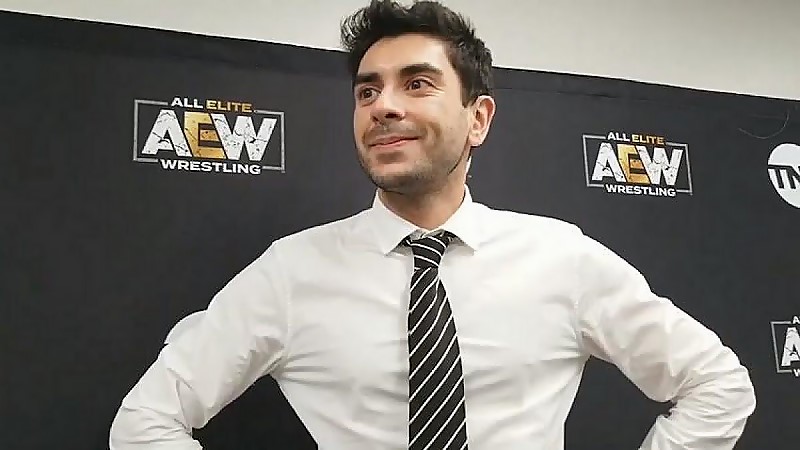 AEW Talent Questioned Recent Tony Khan Booking Decision – Fans are not the only ones to wonder what AEW President Tony Khan thought when he had William Regal turn on Jon Moxley and the Blackpool Combat Club to help MJF become the new AEW World Champion at Full Gear shortly before it was reported that Regal was on his way out of the company.
Regal was written off AEW programming during Wednesday's Dynamite episode when MJF attacked him.
As previously reported, Regal is expected to leave AEW and return to WWE, where there have been rumblings in WWE that he'll be working in a backstage role.
In the latest edition of the Wrestling Observer Newsletter, Dave Meltzer reported that AEW talent has questioned why Khan would do this heel turn and make it a big deal while knowing that he couldn't do a big payoff because Regal is leaving.
"I can't understand putting so much heel steam to the point of being the point man in stealing the title on Regal, when it was known by the key people by this point he was gone in a few weeks. I mean, story or not, the guy was leaving. A lot of talent has questioned that in the same way now that everyone knows he's leaving."
Meltzer also reported that AEW had alternate plans to write Regal off TV.
"There were different ideas debated, including one favored by a number of key people, although all ideas were that MJF would end up as champion. Others were also for Regal to turn with him on Moxley and then be turned back to set up MJF vs. Danielson to set up his leaving.
Others were not so heavily involving Regal although they still felt they needed to write him out. There were different explanations of how to end up in the same direction, with MJF as champion, Danielson as the next major contender, and Regal out of the picture."
AEW Talent Questioned Recent Tony Khan Booking Decision