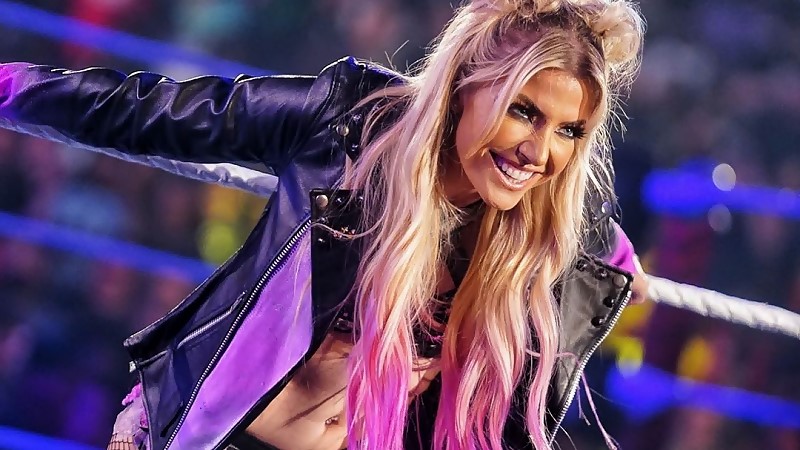 At WWE Crown Jewel, there was a tease of a potential reunion or some sort of interaction between Alexa Bliss and Bray Wyatt.
Before the Women's Tag Team Championship match, Bliss and Asuka were interviewed backstage by Byron Saxton. For a second, the new Wyatt logo flashed on the monitor that was next to Bliss. She looked at it and then continued on with her promo.
The announcers pointed out that Bliss and Wyatt have a history. There have been rumors for many weeks about Bliss and Wyatt aligning again. During the weeks leading up to the title change on Raw, WWE announcers made a point to say that Bliss was a shell of herself but she looked like the "old Alexa Bliss" when she and Asuka won on Monday.