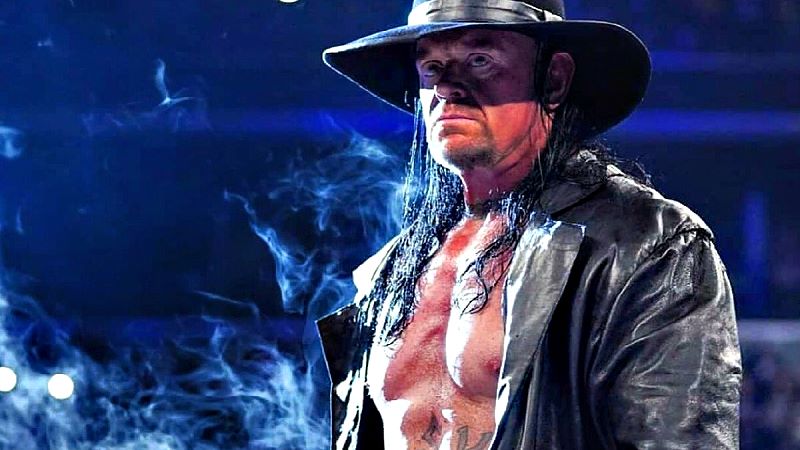 It is often said in wrestling that one moment can turn any person into a legend, and history is full of wrestlers that have done just that.
Wrestling has been around since the 1850s, and ever since, it has evolved to be one of the most successful and popular attractions in the world. Therefore, it should come as no surprise to see that wrestling events break all sorts of records each year.
Of course, wrestling has changed over the years, and that is not a bad thing, but one thing remains intact – the legacy of the best fighters. Let's take a closer look at some of the wrestlers that have made history.
Mick Foley
We begin with Mick Foley who is in the WWE Hall of Fame, and a three-time WWE world heavyweight champion.
Arguably the most well-known fight from Mick Foley came against The Undertaker in 1998, where he crashed into an announcer's table after being thrown off the top of the Hell in the Cell. His net worth is around $14 million and he earns about $2.1 million from the WWE each year.
John Cena
Well, everyone knows John Cena these days, and he is surely among the favourites of the younger audience. His list of honours is impressive, and it includes:
16-time WWE Champion
5-time US Champion
4-time tag-team Champion
Cena's estimated net worth is $42 million, so the numbers speak for themselves in this case.
Triple H
Triple H rose in popularity after he co-founded the D-Generation X Stable, which was an important part of the Attitude Era in the 90s.
Of course, he is also known for his long list of achievements, as he is a 14-time WWE Champion, 5-time Intercontinental Champion, 3-time world tag-team champion and a 2-time Royal Rumble match winner.
Finally, his net worth is said to be about $30.4 million, so he is indeed one of the most influential wrestlers in history.
Hulk Hogan
By now, you are probably very hyped about wrestling, and if you are a fan of online betting, you might want to try your luck with a few bets on the sport. If you are looking for a new site to register on, then you can check out the Paddy Power new customer offer, which is sure to get you started nicely.
Having said that, Hulk Hogan is one of the most influential personas in the wrestling world. He was arguably the most recognized wrestling star in the world during the 80s.
His net worth is about $19 million, and he still attracts plenty of interest from the media and fans, so he is indeed worthy of this list.
Ric Flair
Plenty of wrestling fans rank The Nature Boy as the greatest wrestler of all time, as had a career that spanned 40 years. His numbers are just impressive, as he is recognized as a 16-time world champion.
He is also known for his commentary in the sport, and it was just recently that WWE removed his iconic "Woo" from the intro. Flair's net worth is around $2.3 million.
The Rock
The Rock is without a doubt one of the most successful and popular WWE stars in history. He is also known well outside the ring, as he is one of the highest-paid Hollywood actors.
However, the older generation will remember him for calling opponents "Jabronis" as well as telling everyone that "it doesn't matter what your name is". His list of honours is long and it includes:
10-time world champion
2-time intercontinental champion
5-time tag-team champion
Royal Rumble winner
His net worth is considered to be around $243 million. He also gets paid around $380,000 for main events at WWE, so those numbers showcase his importance to the WWE world.
Stone Cold Steve Austin
He is also among the most recognized wrestlers in the WWE world during the 90s. Stone Cold Steve Austin got his popularity from being a vulgar antihero who defied his bass – Vince McMahon all the time.
Steve Austin's net worth is around $34.2 million, and his list of honours is also impressive.
The Undertaker
The Undertaker is arguably the greatest wrestler that has ever been born. He is under contract with the WWE since the 90s, and he just announced his retirement in 2020.
When it comes to his honours, the list is impressive, as you would expect, but he is arguably most famously known for his undefeated streak at WrestleMania. His net worth is considered to be $12.9 million.