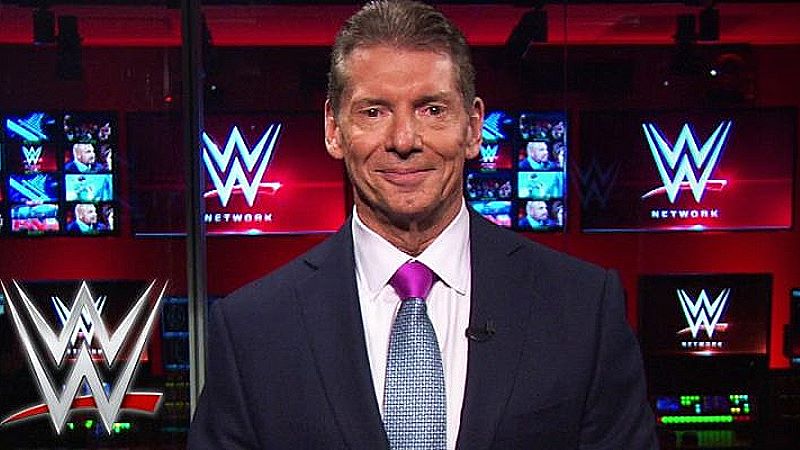 Backstage news has emerged on former Chairman and CEO Vince McMahon rejecting 'forbidden door' Royal Rumble entrants.
In January, the women's Royal Rumble match featured a number of names not signed to WWE at the time.
Most notably, Mickie James made her WWE return in the Rumble, with WWE acknowledging that she was the IMPACT Knockouts Champion.
There had been rumors that there would be surprise 'forbidden door' names in the men's Rumble, with there being speculation that the likes of AEW's Chris Jericho could make headlines with a WWE return.
Speaking with GiveMeSport, WrestleVotes stated that this was never the case, noting that nobody from AEW was ever officially planned for the event.
Noting that Vince McMahon was given a list of several names, and he rejected them all, WrestleVotes noted:
"It was never on the table for it to be anybody from AEW. That that I know for sure.
"They agreed to have Mickie James wearing the IMPACT title, so I know the idea was 'if we do it in the women's, shouldn't we do it in the men's?'"
"From what I understand, a list of four or five guys was presented, and Vince didn't like any of them, so that's where it ended.
"Vince doesn't know every single wrestler outside of the WWE, so when this list was presented, there was nothing that jumped out at him.
"I'm not even quite sure he recognised the four or five or six guys that they said, 'we can probably do this.'
Vince McMahon notably left WWE in July. Triple H now oversees WWE creative as the company's Chief Content Officer.
WWE will soon open the forbidden door, with SmackDown star Shinsuke Nakamura slated to face the Great Muta at Pro Wrestling NOAH's The New Year show in January 2023.
Even though WWE's Forbidden Door is seemingly open, Dave Meltzer has reported in the latest Wrestling Observer Newsletter that there are restrictions surrounding the event.
"There are restrictions made regarding NOAH promoting the event outside Japan and in English. NOAH is allowed to do the promo video and match graphic which was released, and press releases with his name in it, but there are other restrictions in place including not being allowed to mention WWE anywhere else."
News On Vince McMahon Rejecting Forbidden Door Entrants At WWE Royal Rumble