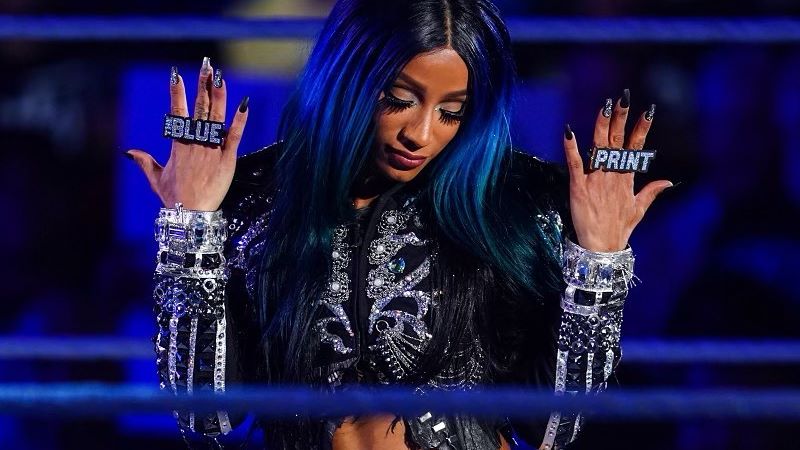 Sasha Banks Teases Some Imminent Big News – As seen below, Sasha Banks took to instagram and teases that something big is coming.
Banks stated that the day she has been waiting for the past six months is coming. She noted that she wants to make the most of this November in order to make all of her dreams happen.
"As time passes, there's been so much growth, and there's been so much beautiful opportunity. The journey that I've been lovin, but as the time goes on the day is coming that I have been waiting for the past six months and I can't wait. I'm really going to make the most of this November to make all my dreams happen in preparation for this date that I've been waiting for. I'm very excited, and I hope you guys come along for this journey which I know a lot of you have been with me for so long, so thank you. I just want to let you know that there will be something so f*cking crazy coming."
Sasha Banks has been absent from WWE since the May 16 episode of WWE RAW. She and Naomi walked out of the show, reportedly due to creative frustrations. WWE subsequently stripped them of the WWE Women's Tag Team Championship and suspended them indefinitely. The duo's status has been unclear ever since, as they have focused on other ventures, such as New York Fashion Week.
Sasha Banks Teases Some Imminent Big News