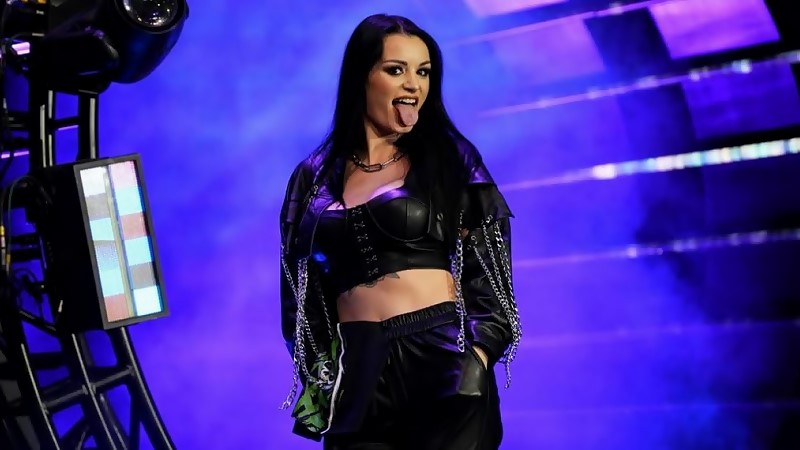 Saraya Feels "Nervous" For AEW In-Ring Debut – Ahead of her first match in nearly five years, Saraya is already feeling the pressure for this Saturday's AEW Full Gear.
Talking to Chris Van Vliet, she said that her match against Britt Baker on the pay-per-view is going to be a big deal for everybody involved.
"I'm going to be under a microscope that day. Everything I'm going to be doing is going to be scrutinized," she said, adding she is going to stay off social media after the match because of it.
Formerly Paige in WWE, Saraya hasn't wrestled since December 2017 due to sustaining another neck injury that put her in-ring career on the shelf.
After her surprise AEW on-screen debut in September, Saraya has been more physical in recent weeks leading up to her return. To her, she said she wants to ensure both herself and Baker are safe on Saturday while telling a good story and having a good match.
"I'm already too much in my head to the point where I just want it to be good. I have to focus on making sure that I keep myself safe and make sure Britt is safe, and the pressure of having a match is wild to me. It's a beautiful story, but it makes me nervous," she said.
Saraya Feels "Nervous" For AEW In-Ring Debut