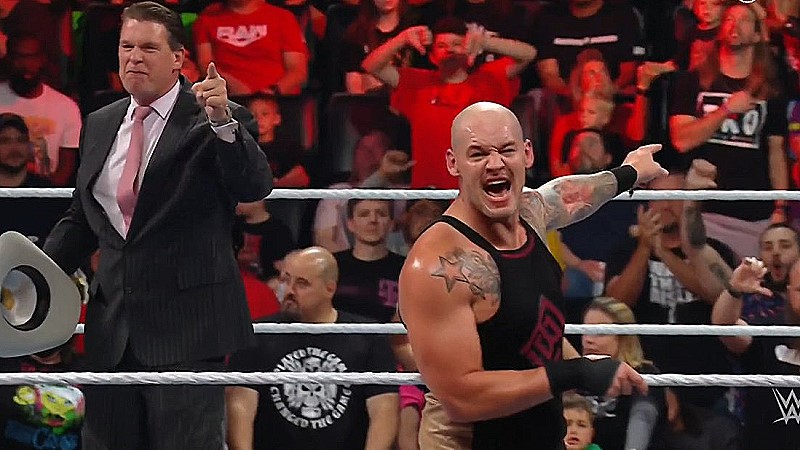 Ric Flair Calls Out JBL For Being A Bully – WWE recently brought back Hall Of Famer JBL to serve as the manager of Baron Corbin. In recent weeks, JBL has been doing heel promos praising Corbin as a wrestling god, a nickname he had when he was still wrestling.
After JBL's promo segment on Monday's episode of WWE Raw, fellow WWE Hall Of Famer Ric Flair called out the company for using JBL while endorsing an anti-bullying program and knocking WWE for having him in the Hall Of Fame.
Flair wrote, "I Guess The Anti Bullying Program You So Heavily Endorsed Does Not Apply To Bradshaw!! Jason Roberts And Joey Styles!! What A Joke! And He's In The HOF! Sad!"
Over the years, there have been stories about JBL from wrestlers who alleged that he was a bully backstage in WWE by taking ribs/pranks too far, and it would not be good-natured.
Meanie accused him of taking hard shots at him during their brawl at an ECW One Night Stand show that resulted in Meanie being bloodied and injured. Other accusations came from the likes of Justin Roberts in his book a few years ago and the situation with Mauro Ranallo when he paired with JBL on the SmackDown commentary team.
Last month, Flair provided an update on the documentary that WWE is doing on his life and career. Flair stated that he believes the documentary will be released by the end of 2022 – either on the week of Thanksgiving or the week before Christmas. Flair and WWE parted ways in August 2021 after he requested his release.
Ric Flair Calls Out JBL For Being A Bully