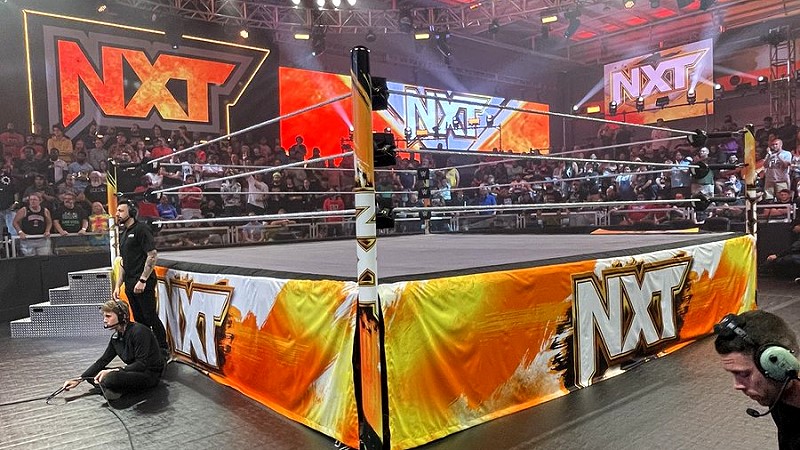 The ratings for the latest edition of WWE NXT are in. The show drew 664,000 live viewers on the USA Network, which is down from the 670,000 viewers the show previously drew a week ago, according to Brandon Thurston of WrestleNomics.
It did a 0.15 rating for the 18-49 demographic. The show did a 0.13 rating one week ago.
NXT was expected to get crushed by coverage of the midterms in the United States as all the top news cable channels dominated the night. Instead, the show delivered solid ratings. The USA Network and WWE should be happy with these numbers.
It ranked #40 in the top 150 shows on cable for the night, down from last week's #22 ranking. Here's the breakdown in each demo for the show:
Viewers 18-49 – 0.15 – one week ago: 0.13
Female viewers 18-49 – 0.09 – one week ago: 0.07
Male viewers 18-49 – 0.21 – one week ago: 0.20
Viewers 18-34 – 0.12 – one week ago: 0.11
Female viewers 12-34 – 0.08 – one week ago: 0.05
Male viewers 12-34 – 0.11 – one week ago: 0.12
Viewers 25-54 – 0.20 – one week ago: 0.20
Viewers 50+ – 0.39 – one week ago: 0.39
Here is a list of total viewership and the key demo rating for the last 4 episodes:
10/18/22: 676,000 viewers – 0.18 key demo rating – Halloween Havoc go-home show
10/25/22: 716,000 viewers – 0.15 key demo rating – Halloween Havoc fallout
11/1/22: 670,000 viewers – 0.13 key demo rating
11/8/22: 644, 000 viewers – 0.15 key demo rating