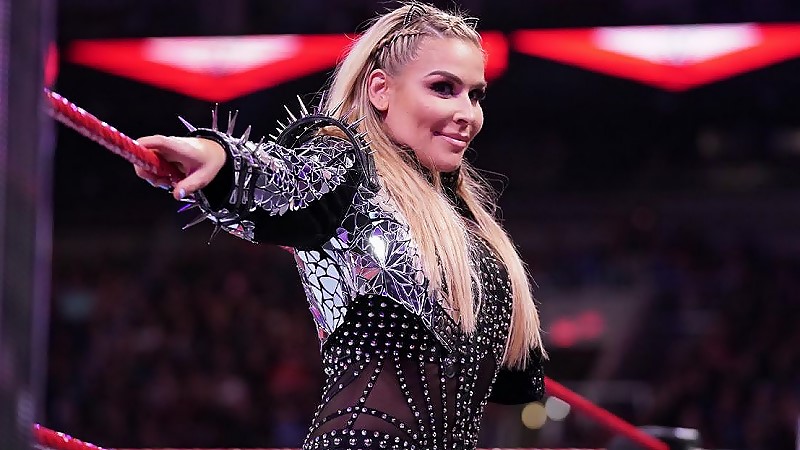 Natalya Undergoes Nose Surgery (Photo) – As noted, Natalya faced Shayna Baszler in a singles match this past Friday on SmackDown. The former NXT Women's Champion defeated the veteran, and she added insult to injury by blasting Natalya with a knee to the face after the bell. Natalya subsequently shared a picture of her bloodied face to showcase the damage.
A new report from POST Wrestling noted that Baszler's strike to Natalya's face was a cover reason for nasal surgery that Natalya already had planned.
In an update, in a tweet on November 7, Natalya posted a picture in which she is clearly at the hospital. She stated that her dislocated nose has been moved back where it belongs.
We moved my dislocated nose back to the center of my face where it belongs!! I love the shape of my nose and it will stay the same, thank goodness! Can finally breathe again🙏 Pain is beauty! LFG! 😂
As of this writing, it is unclear whether Natalya will miss any time due to the injury. We will monitor the situation and provide more information as it becomes available.
Natalya Undergoes Nose Surgery