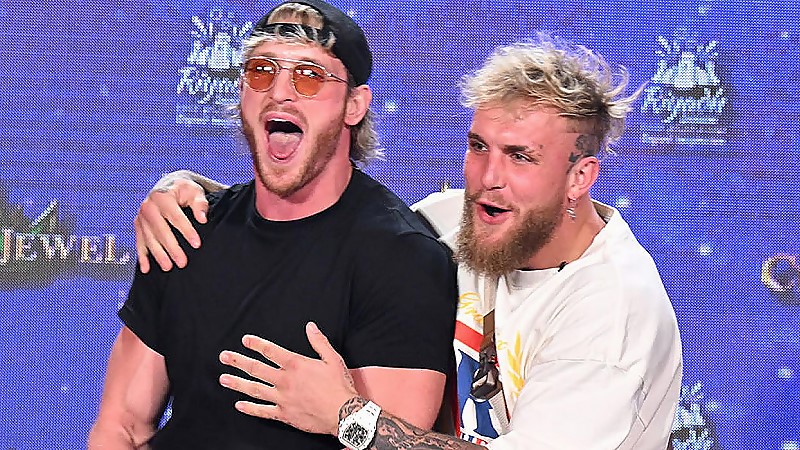 Speaking with SecondsOut, Jake Paul discussed his WWE Crown Jewel appearance and thanked those who attended. Paul was also asked whether he would attempt to have his own career in WWE.
"For sure, why not? That was so much fun, and I know we could take it a long way, and yeah, I loved it. I loved everything about it, and then everyone here, everyone in the WWE, was super nice, super helpful, so it just seems like an amazing company to be a part of." Paul later added, "Who knows, it feels like just the start for sure."
The question of a potential grudge match between the Pauls and The Bloodline was asked. Jake didn't rule out the possibility of them being champions in WWE.
"The Bloodline, whatever, bro. I don't know. I just wish I was out there sooner to help Logan, but, I mean, Roman Reigns, he's dope, he's cool, he's a great fighter, but at the end of the day, if we do this for a little bit longer, the Paul brothers will be the WWE champions.