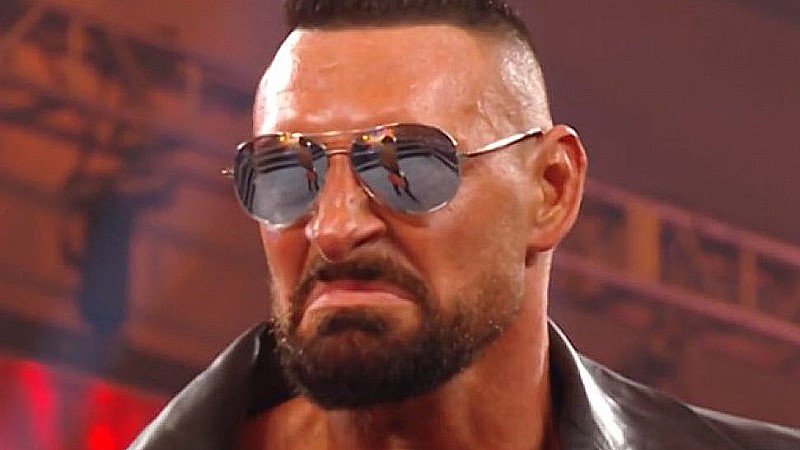 Dijak Makes NXT Return – Attacks Wes Lee – Dijak, formerly known as T-Bar amd Dominik Dijakovic, is back and he wants retribution.
In the main event of tonight's NXT episode, Wes Lee defended the NXT North American Championship against Carmelo Hayes. Both men threw everything they had at each other, and in the end, Hayes won the bout to retain the gold.
After the bell, he was distracted by the visual of a cage on the entrance screen. When he turned around, Dijak attacked him and left him lying with a vicious attack.
Fans instantly recognized Dijak as T-BAR, or Dominik Dijakovic, who competed on NXT TV from 2018-2020. He was then called up to the main roster as a member of the Retribution stable in September 2020. After the group broke up, he initially continued to team up with Mace before they went their own ways. T-BAR last competed on WWE TV on the September 5 taping of WWE Main Event. He hasn't wrestled on Raw since the June 27 episode of the show.
In recent weeks, vignettes have teased his return to NXT; in them, he has vowed to unleash his style of justice on the brand.
Dijak Makes NXT Return – Attacks Wes Lee