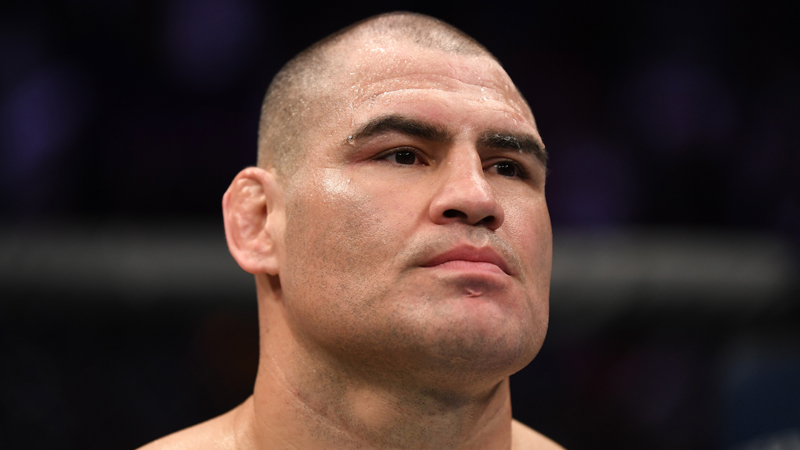 Cain Velasquez Allowed To Wrestle AAA Event – Former UFC heavyweight champion Cain Velasquez has been allowed by a judge to wrestle at AAA's event in Tempe, Arizona, on Saturday, December 3rd.
Velasquez, who has worked for AAA before, will be able to remove the GPS monitor attached to him per the conditions of his bail, but must both take, and pay for, a law enforcement officer with him on the trip.
He can travel by plane and his house confinement restriction, another bail condition, will be waived temporarily from December 1st through the 4th.
On Monday, Velasquez and his legal team requested permission for him to wrestle at the show that is being held at his alma mater of Arizona State University. Judge Daniel Nishigaya kicked the request over to another judge who was more familiar with case.
Velasquez is currently out on $1 million bail on attempted murder charges stemming from a February incident in which he allegedly both chased down and fired a weapon into a truck that contained several people — one of them being a man who allegedly sexually assaulted both his child and one of a relative.
The district attorney's office objected to the request and initially asked for a rescheduling of the decision despite the fact that new date would be past the show date, making the delayed hearing moot.
This will be AAA's first show in the country since September 2019 and Velasquez's first match since December 2021 at AAA's Triplemania Regia.
Cain Velasquez Allowed To Wrestle AAA Event