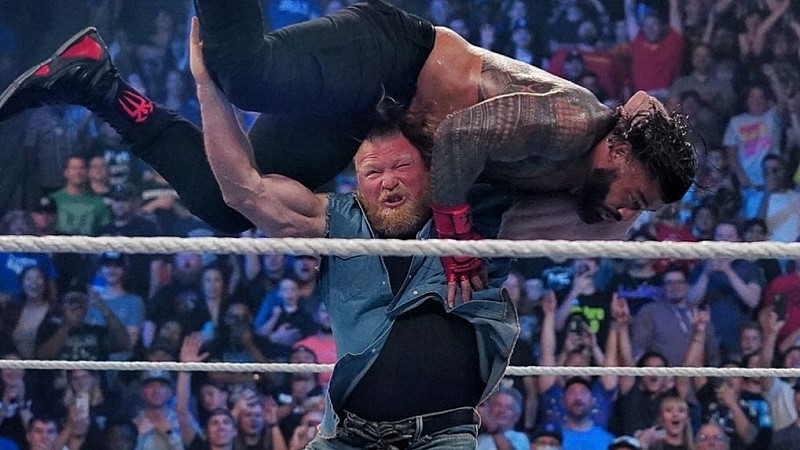 Chaos ensued on this week's RAW as Brock Lesnar and Bobby Lashley met each other during the show. It led to a huge brawl, where even Triple H came out to talk sense into the two.
As the two brawled, several WWE personnel came out to help separate the two men, including WWE head of creative Paul "Triple H" Levesque.
As seen below, a video has emerged which shows even more of the confrontation's aftermath, which took place during the show's commercial break.
Following the brawl, Lesnar was confronted in the ring by WWE official Adam Pearce, who said to him "Respectfully sir can I ask you to please leave the ring."
Lesnar responded as only he can, by delivering an F5 to Pearce in the middle of the ring.
Lesnar and Lashley will soon settle their differences at WWE Crown Jewel on November 5.
Brock Lesnar F5's Adam Pearce During RAW Commercial Break