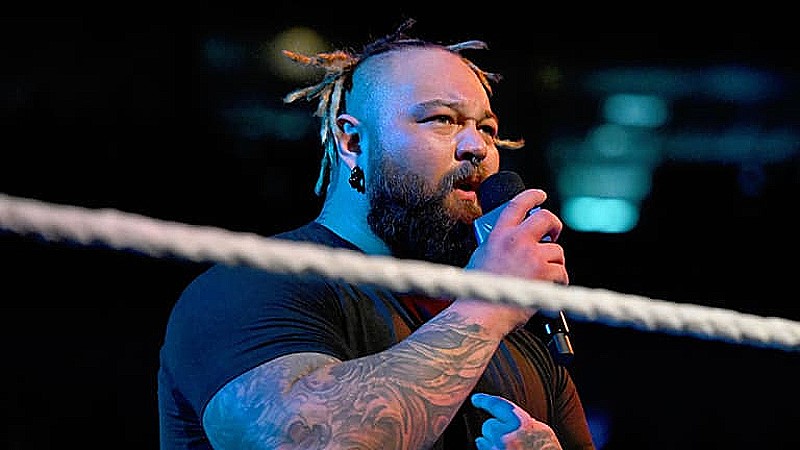 Bray Wyatt First Feud Possibly Revealed – On tonight's episode of WWE SmackDown, was the first feud for Bray Wyatt since returning revealed in a backstage segment?
In a backstage segment involving someone else entirely, Bray Wyatt crashed an interview. LA Knight was being interviewed when the screen behind him flashed to some of the spooky images associated with Bray Wyatt.
When he noticed, he boldly proclaimed that they needed to get this trash off the screen, this was his time!
Bold move received a bold consequence as when LA Knight turned around, he came face to face with Bray Wyatt himself.
In the first backstage interaction between Bray Wyatt and another WWE star since his return to SmackDown, he did not appear to make a friend.
Despite introducing himself rather politely, things devolved a bit from there as you can see in the clip below.
With a short exchange ending in a big head butt from Bray Wyatt and then LA Knight still searching for him, has Wyatt's first feud been revealed?
We'll have to stay tuned to find out!
Bray Wyatt First Feud Possibly Revealed