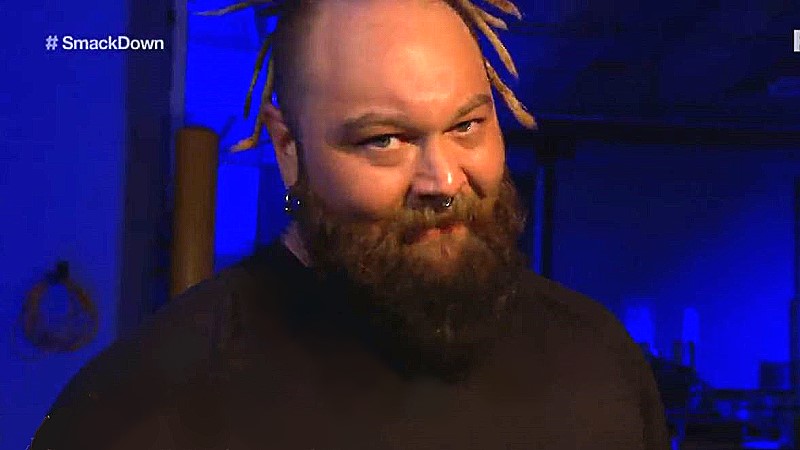 As seen below, Bray Wyatt appeared in an interesting backstage segment on WWE SmackDown tonight.
As the show was pre-taped, the match line-up and results were leaked in advance but not all of the details regarding the backstage segments or vignettes were known.
One such backstage segment was with Bray Wyatt.
While it featured Bray Wyatt's attempt to speak to the audience again become interrupted, it was interrupted in an entirely different sense.
The segment continued to be spliced with the spooky imagery and visage of Uncle Howdy!
During this segment, an image flashed of a woman. Some people online have speculated that this could be Alexa Bliss, Liv Morgan, or even Wyatt's real-life sister Mika Rotunda. Wyatt is scheduled to appear tomorrow at Crown Jewel in Saudi Arabia. If you missed it, scroll down to watch the segment.
In a fascinating segue, Michael Cole threw away from the segment by saying, "Things with Bray keep getting weirder and weirder," before touting his appearance in Riyadh, Saudi Arabia for Crown Jewel.
Bray Wyatt Appears On SmackDown In Backstage Segment