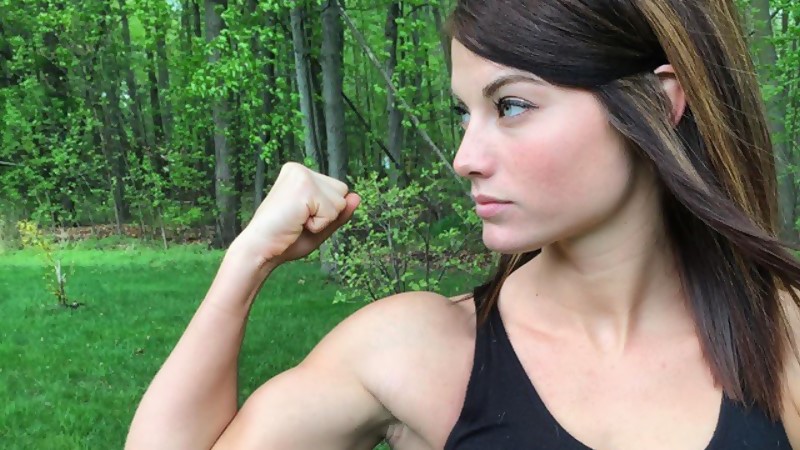 As noted, former WWE Tough Enough winner Sara Lee (Sara Ann Weston) has sadly passed way at the age of 30.
A GoFundMe has been set up to help Sara Lee's family cover her funeral expenses. Click here if you would like to donate.
Here is the description of the fundraiser that was set up by former WWE star Bull James:
"We're all shocked and saddened by the sudden death of Tough Enough winner Sara Lee. As her loving husband, Cory, picks up the pieces and continues to raise their 3 children, the last thing anyone in that position wants to be worried about is money and paying for a funeral and everything else that comes along with it. The wrestling community has always been one to come together in the wake of tragedy and this is no different. Every penny raised from this will go directly to Cory and the kids. Thank you all in advance. RIP Sara, you were one of the good ones. – Bull"
Many wrestling stars react to the tragic passing of Sara after her shock passing.
AEW star and fellow WWE alum Saraya writing on Twitter:
"This is heartbreakingly tragic. Sending love to her family. Very sweet human who I got the pleasure to know and work with. 💔 RIP Sara Lee"
WWE Nikki A.S.H writing on Twitter:
"You were so good in so many ways. You loved your family and friends so much. you were so giving, warm and selfless. You made me giggle. No matter how long we went without seeing each other, we would always pick up right where we left. I love you Sara."
Bayley writing along with the link to the fundraising site:
"Please keep Sara's family, especially Cory and the kids in your prayers. If you are able to contribute, please follow the link below. We love you, Cory 💙"
After hearing the news of a very close friends wife passing this hits so very hard!!!!!
While some fans may remember Sara Lee from the 2015 edition of WWE's competition reality show, Tough Enough, she went on to continue to have a career in independent wrestling after departing the company in 2016.
Sara leaves behind husband Wesley Blake (real name Cory Weston) and her three children.
Wrestling Personalities React To The Passing Of Sara Lee, GoFundMe Set Up