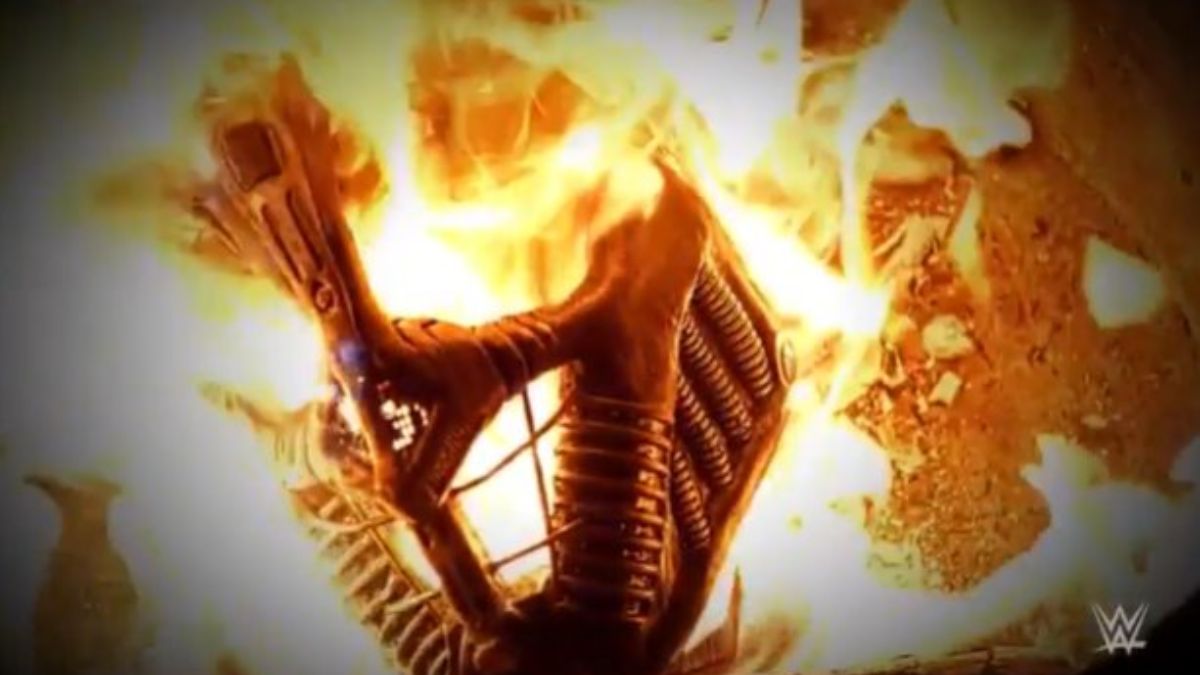 As noted earlier, NXT Halloween Havoc featured a quick vignette that featured T-BAR's mask burning in a fire. The former Retribution member also teased a character change, which many speculates will be the Dominik Dijakovic persona he previously used in NXT.
Another former Retribution faction member, now on SmackDown and apart of Maximum Male Models, Mace had a hilarious reaction, taking to Twitter to post a pic.
Writing a caption saying: "don't worry homie i got your spare" Mace shared a snap of the same mask but still intact.
It was notably however on a garbage can.
Mace Had Hilarious Reaction To Mask Burning Vignette