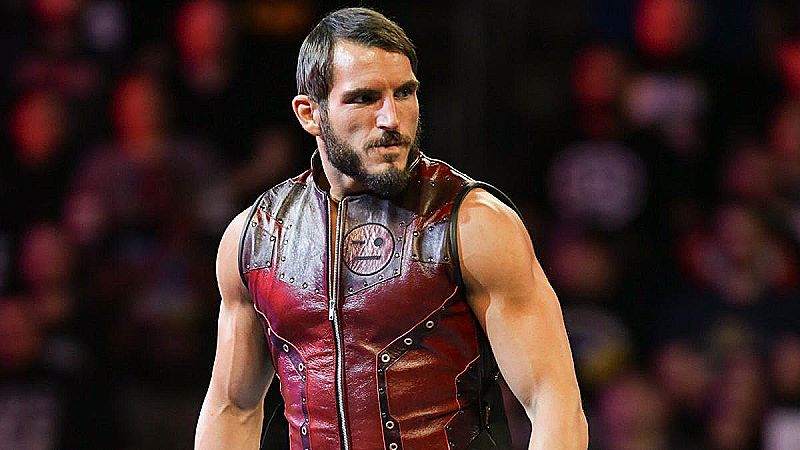 Johnny Gargano Reveals The Miz – Dexter Lumis Secret – Johnny Gargano, Dexter Lumis' father-in-law unless you forgot, claimed to The Miz that he knew the reason why Dexter has been targeting Miz, and said he would reveal that secret in a tell all interview on this week's show.
On tonight's WWE RAW, Gargano sat down with Byron Saxton, telling the story of how Miz took advantage of Dexter losing his job. Gargano said that, on the night of his surprise return to WWE, he saw Dexter and Miz talking, and he recorded it on his phone.
Gargano then claimed that Miz was paying Lumis to fake attacks on him for financial gain. Gargano then explained how every action up until this point was orchestrated by The Miz, and that he attacked Lumis as he had clearly stopped paying him for the attacks.
Here is the full recap of the segment from our live coverage:
---
Johnny is asked who is Dexter Lumis. He says he has known Dexter for years. He has quirks and he is trying to make a living. He married into his NXT family and he had to treat him like a son in law, or a pet raccoon. His family fell apart after the wedding. Johnny says Dexter lost his job and fell on hard times. It paid a toll on his psyche and Miz took advantage of it. Johnny says it was the night of his surprise return to the ring, he heard Miz and Dexter talking. Johnny says he recorded it on his phone.
Miz talks to Dexter about their plan and how he is paying him off. He tells Dexter to keep his mouth shut.
Byron asks if Dexter and Miz have a financial set up.
Johnny says Miz paid Dexter for this set up. He says that Miz craves attention. He wanted a celebrity stalker and exploited the Dexter situation.
Byron says those are serious accusations.
Johnny points out the glances between them and how Miz barely struggled as Dexter took him out of the building.
Byron asks about the later matches.
Johnny says that Miz was orchestrating his downfall. He did what he could to avoid the blame.
Byron asks why did Miz attack Lumis with a chair.
Johnny says Miz must have stopped paying Dexter and lost control of the situation. Dexter is coming back for what he is owed.
Byron thanks Dexter for his time.
The Miz – Dexter Lumis Secret