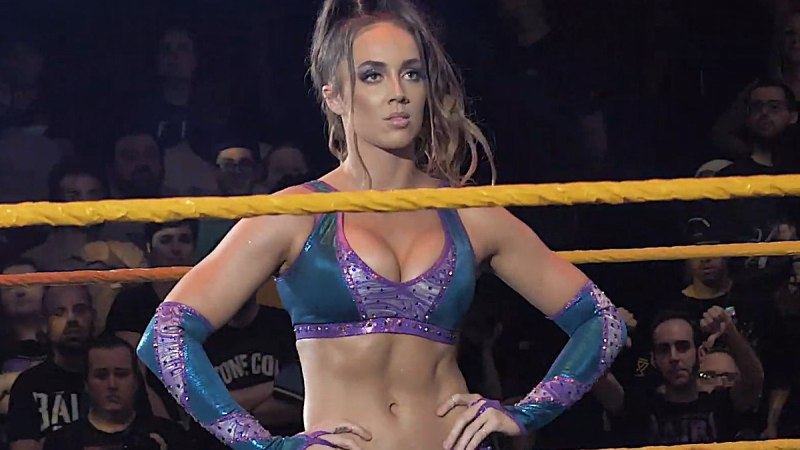 Chelsea Green Gets Into The Halloween Spirit With Underwear Photo Drop – Chelsea Green continues to up her social media and always plugs her OnlyFans. As such, she took to her Instagram and uploaded a photo of herself wearing gorgeous black underwear as she get into the Halloween spirit.
"Oh look, another glorious morning… It makes me!" she wrote.

CLICK TO ENLARGE / DOWNLOAD

As previously reported, WWE is showing significant interest in bringing back Chelsea Green to the company. This comes at a time when Triple H brought back several former stars who were released under the WWE regime.
Green took to Twitter to react to the report by writing: "Me, loving every minute of the internet continuing to keep me relevant."
And apparently she is really relevant, as PWInsider reported that Green has finished up with Impact Wrestling and is expected to be WWE-bound in the near future.
While Green's WWE return is not official as of this writing, the feeling is that she would not give up regular bookings with Impact unless she was signing with a bigger promotion, believed to be WWE.
There's no word yet on where Green will end up when she returns to WWE, but it was recently speculated that if she was offered a deal, it would be for the main roster, not for WWE NXT.
Chelsea Green Underwear Photo