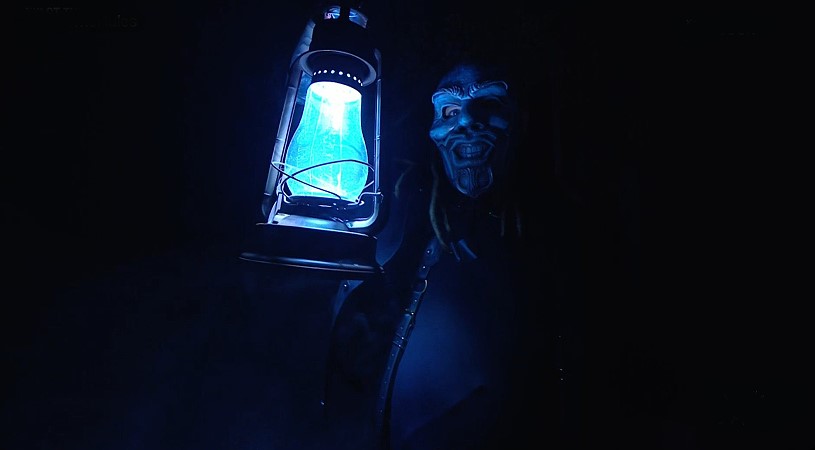 Bray Wyatt Returns At Extreme Rules – As the show rolled on, it became clear that the Rabbit's reveal was being saved for the climax of the show, and that was in fact the case.
Extreme Rules closed with the Fight Pit match between Matt Riddle and Seth 'Freakin' Rollins , which saw Riddle emerge victorious after a war with Rollins.
After the match, the lights went out in the arena, before Bray Wyatt's voice sang 'he's got the whole world in his hands' as fireflies lit up the arena.
Different wrestlers dressed up as the characters from the Firefly Funhouse then stood in the crowd as spotlights flashed on them, including the Fiend's burnt mask appearing on the announce table, and the Fiend himself appearing in the front row.
A shot of the Firefly Funhouse covered in cobwebs then appeared on screen, with all the puppets laying motionlessly.
Another mask then appeared on the screen asking who killed the world, before a door appeared on the stage. The door opened before the lights in the arena went black, and Bray walked out holding his lantern wearing his new mask.
He then took the mask off to confirm that he was in fact Bray Wyatt, before he blew out the lantern and a new logo appeared on the screen, the same one from his Twitter profile picture.
Bray Wyatt Returns At Extreme Rules