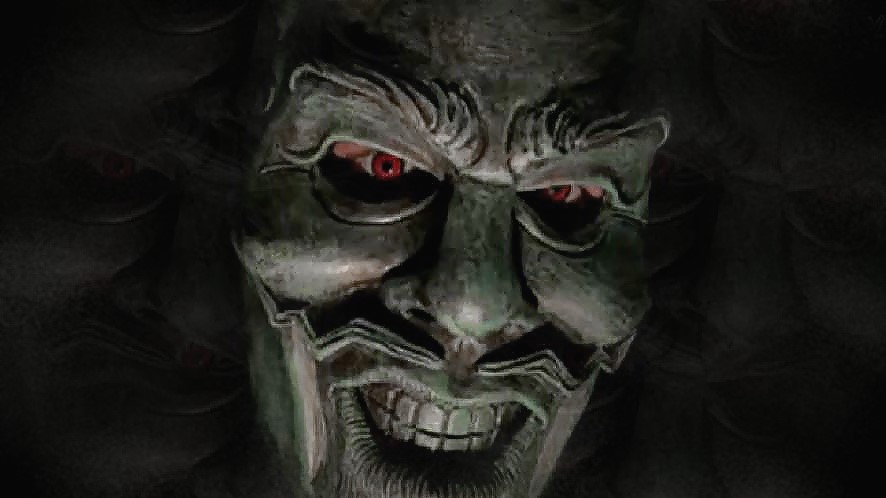 Bray Wyatt Returns To Smackdown – Dealing With Split Personality? – Bray Wyatt's return closed out tonight's episode of WWE SmackDown and now we have even more questions than before.
Bray spoke as himself and talked about losing his career and his self confidence and two people who were very close to him. He said that he lost his way and he thought that everything he had done was meaningless.
Bray said that people told him that he was a help to their self confidence and people said that he saved their lives. Bray then said that the fans were there for him when he was done and "thank you, you all saved my life."
Wyatt kept talking but the lights went out and the mysterious mask showed up on the Titan Tron with a mysterious message.
The masked character tells Wyatt to come with him, your life is done, forget the future, forget the past, life is over. The character continues and says you have no idea who you are dealing with… oh, but you will. The character laughs and repeats the line – oh, but you will.
As of this writing, we have no idea on what/how/who Bray Wyatt's charcater will be, but it seems he will be using some sort of split personality again.
It's been reported that Wyatt will be a focal point of SmackDown moving forward, and a regular blue brand character as the company hopes his presence on Friday nights will lead to an increase in ratings. It was also reported that the Wyatt mask is being referred to internally as "Uncle Howdy," but that name has not been confirmed by WWE. It was revealed this week that WWE recently filed to trademark "Uncle Howdy" and "Uncle Harper" for general use.
Bray Wyatt Split Personality