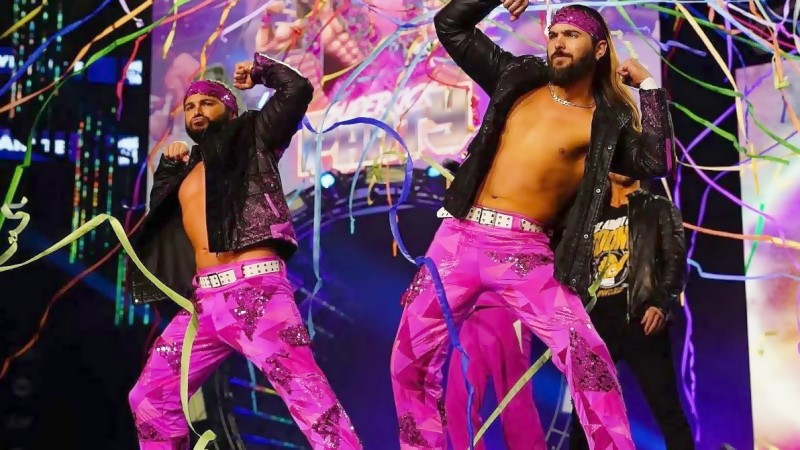 AEW Investigation Is Reportedly Over – There is an update on the AEW All Out investigation, following the intriguing Elite tease on the October 26 edition of Dynamite.
As noted, a vignette aired featuring a number of iconic AEW moments featuring Kenny Omega and the Young Bucks, with the stars being 'erased' from these moments.
The members of The Elite haven't appeared for AEW since their alleged involvement in a backstage fight with CM Punk at All Out.
Amid speculation that The Elite will soon return to TV, Dave Meltzer now reports that the investigation into the backstage altercation is now over.
Discussing the current situation, Melzer noted the following on Wrestling Observer Radio:
"Everyone is still banned from talking publicly about what happened and the situation. The investigation is over, and you can tell by who's back and by who's not back – also kind of like what Punk said, he mentioned that the investigation never talked to Lucy Guy (Ace Steel's wife), which is true, they never did, for whatever reason, and I don't have a reason, but they never did.
"I heard that, and had written that and talked about that already. He mentioned that, which would tell you that he was not happy with the results of the investigation. And based on who's back and who is not back, that will tell you essentially what the investigation found.
"Because if what happened, happened as he claimed, it would be the other way around. He would be the one back and they would be the ones not back. So I think that's a pretty clear thing as far as what the investigation found.
"I don't know what he (Punk) is allowed to say publicly, but I do know that the other guys are not allowed to talk about it, so you're not gonna get anything from them for… maybe never. But certainly not any time soon."
Ace Steel was recently released by AEW, following allegations about his involvement in the backstage altercation. Recent reports have claimed that AEW and CM Punk have been in talks regarding a potential contract buyout, indicating that there aren't plans for Punk to return to AEW after he recovers from tricep surgery.