Recently released Ace Steel seems to have shot back at continued conversation swirling around him with a new Instagram story.
After the announcement was made that he was released by the company, now Steel responded via cryptic social media post.
Taking to Instagram Stories, Ace Steel has seemingly commented on the situation surrounding his release with a snap of Hulk Hogan and 'Macho Man' Randy Savage.
Sharing the photo of an apparent backstage fracas from a bygone era, Steel wrote the words "False Accusations" and the message "Running wild" beneath through a combo of text and giphy sticker.
Ace Steel may be 49 years old but he has the IG story game down to a science!
AEW fans will have to continue to wait and see if there are any developments regarding the return statuses of the other suspended stars including Kenny Omega, The Young Bucks (Nick and Matt Jackson) and CM Punk.
There has been a recent swell of rumors around CM Punk including that he may not be returning to AEW at all after injury. You can read about that by clicking here.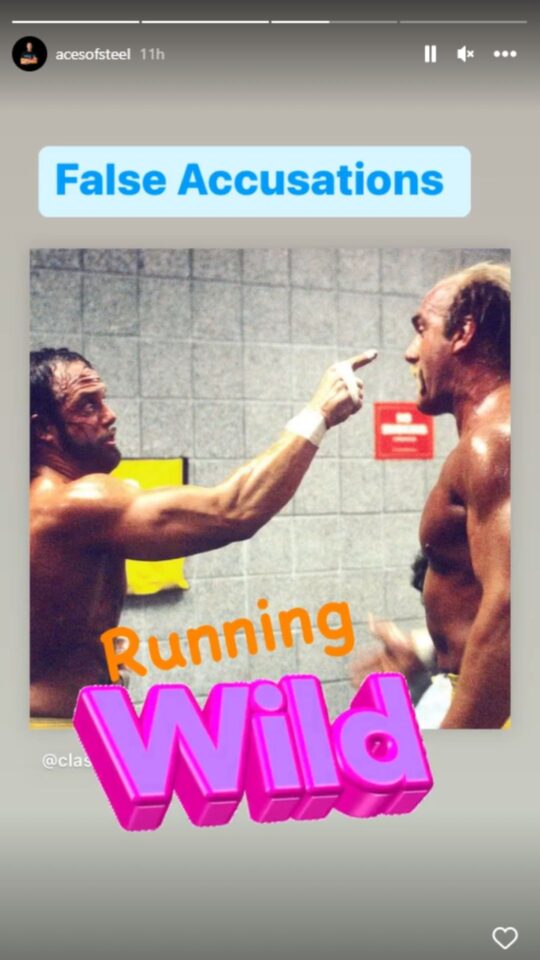 Ace Steel Posts About "False Accusations" After Being Released By AEW