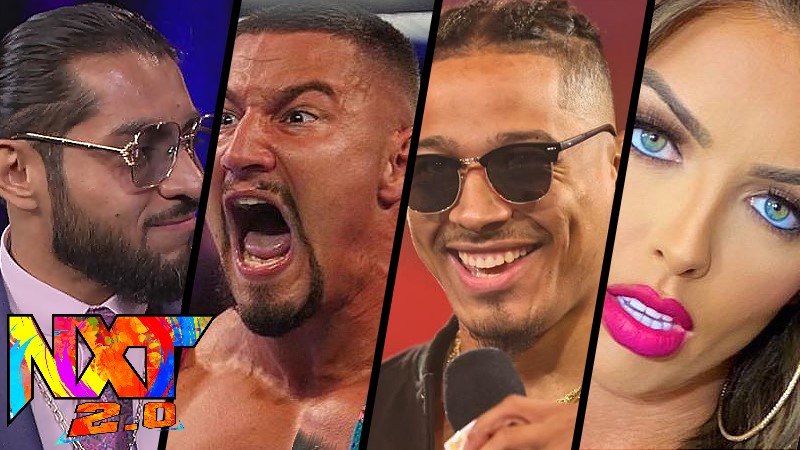 10/25 NXT Viewership And Key Demo Rating – Last night's NXT episode drew 716,000 live viewers on the USA Network, which is up from the 676,000 viewers the show previously drew a week ago, according to Brandon Thurston of WrestleNomics.
NXT did a 0.15 rating for the 18-49 demographic. The show did a 0.18 rating one week ago. Last week was the best key demo rating NXT has done since August 16th, which had to go up against a special Tuesday night edition of AEW Dynamite, the opening of the NBA's regular season and MLB playoffs.
This week was the Halloween Havoc fallout edition.
NXT ranked #19 in the top 150 shows on cable for the night, down from last week's #12 ranking. Here's the breakdown in each demo for the show:
Viewers 18-49 – 0.15 – one week ago: 0.18
Female viewers 18-49 – 0.10 – one week ago: 0.14
Male viewers 18-49 – 0.20 – one week ago: 0.23
Viewers 18-34 – 0.11 – one week ago: 0.10
Female viewers 12-34 – 0.06 – one week ago: 0.08
Male viewers 12-34 – 0.13 – one week ago: 0.10
Viewers 25-54 – 0.20 – one week ago: 0.24
Viewers 50+ – 0.24 – one week ago: 0.34
Here is a list of total viewership and the key demo rating for the month of October:
10/4/22: 625,000 viewers – 0.13 key demo rating
10/11/22: 737,000 viewers – 0.15 key demo rating
10/18/22: 676,000 viewers – 0.18 key demo rating
10/25/22: 716,000 viewers – 0.15 key demo rating – Halloween Havoc fallout
10/25 NXT Viewership And Key Demo Rating