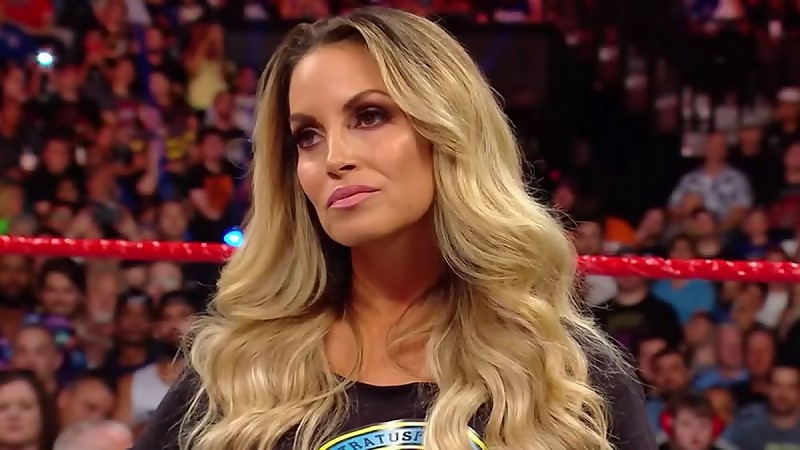 Trish Startus Teases Secret WWE Project While Posing With Denim – As seen below, WWE Hall of Fame Trish Stratus has teased their involvement in a "secret" project for the promotion.
Trish took to Twitter to post a photo of herself and wrote the following caption with a film camera emoji:
This could be any number of things, but judging by the Toronto native's attire in the photo, it might be for one of WWE's documentary properties.
It remains to be seen whether we will be seeing Trish Stratus on Peacock, WWE Network or A&E, but it should be interesting to find out the secret project.
Trish Stratus recently responded to an online discussion about bringing back the old Divas Championship, which you can read here.
Last week, Trish revealed via social media that she drove herself to the hospital after experiencing "a nagging pain" in her lower right quadrant. Upon reaching the hospital, Stratus discovered that her appendix was about to burst and that it was a wise decision on her part to rush to the emergency room.
The seven-time WWE Women's Champion recently made her return to the company on the August 22 edition of Raw. It looks as if this will not be the last time that Stratus will appear on a WWE project in the near future.
Trish Startus Teases Secret WWE Project While Posing With Denim