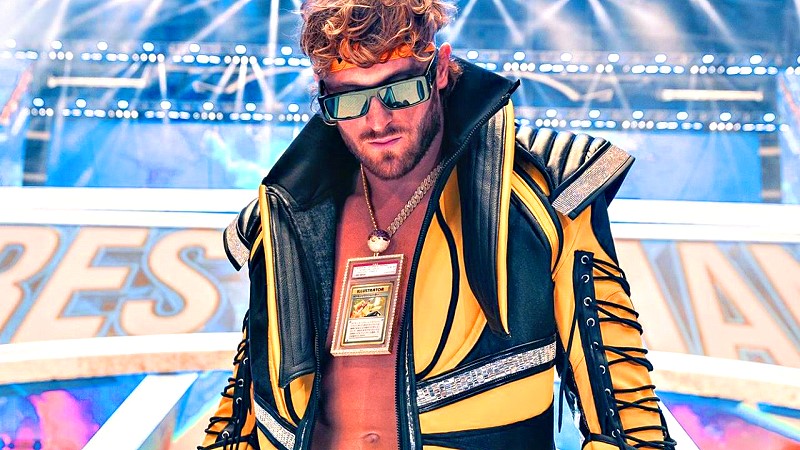 Triple H Teases Major Match For Logan Paul – There was an exchange between Roman Reigns and Logan Paul today on Twitter following Reigns' appearance on Paul's IMPAULSIVE Podcast, where "The Tribal Chief" spoke about his WWE career and more.
It started as Reigns brought up on Twitter that Paul was running his mouth after Reigns left the interview. He told Paul Heyman to handle it and Paul questioned how they were going to do just that. Triple H then teased setting up a match between Reigns and Paul. He also offered an invite to Paul to appear on SmackDown to address the issues between them.
Reigns wrote, "I bless the world and bring the Island of Relevancy to your show. You and your boys acknowledge me, and as soon as I'm gone you run your mouth?!. Wiseman, handle him. @HeymanHustle"
Heyman responded with, "@WWERomanReigns I am in receipt of your command, and I shall indeed bestow upon @LoganPaul the wisdom he so desperately lacks. My #TribalChief, please consider this HANDLED!"
Triple H responded to Paul's tweet by writing, "…It just so happens I have a globally televised platform to allow our Superstars to "handle" their issues with one another … consider this an invite for #Smackdown tomorrow night!"
As previously reported, Reigns is not scheduled to wrestle at Extreme Rules next month but is expected to wrestle at Survivor Series and the next Saudi Arabia show.
Paul hasn't been seen on WWE television since SummerSlam, where he beat The Miz and took time off to prepare for a boxing fight this December. It's possible this match is booked, as WWE would get mainstream interest.
Triple H Teases Major Match For Logan Paul