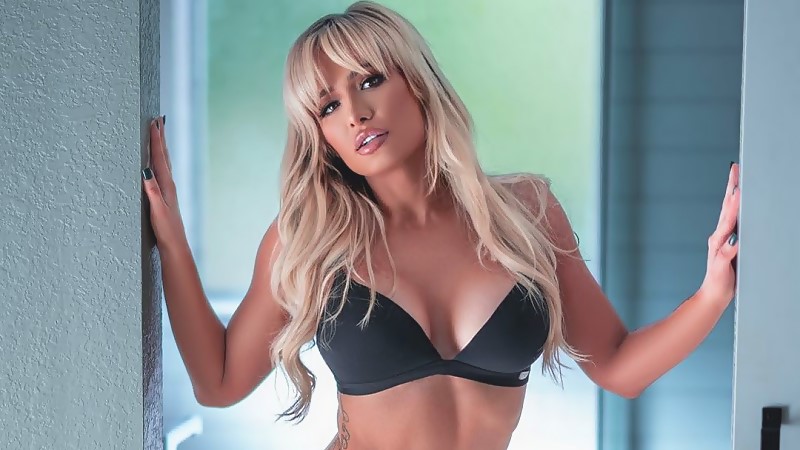 Scarlett Posts Breathtaking Bra & Panties Photo – After their shocking release back in November of 2021, Scarlett and her husband, Karrion Kross, are now back and fully involved into WWE programs.
But as you well know, Scarlett likes Glam and she like to tease her fans with must-see photos.
As seen below, this time Scarlett decided to delight us by wearing only bra and panties in the photo taken by @onedopephotographer.

CLICK TO ENLARGE / DOWNLOAD
While speaking with "After The Bell" podcast, Scarlett recently talked about her return to the company.
"It was the easiest decision because we had talked about what if we get this opportunity working, this is how we're going to do things, we're going to stick to it, you know, we have to do things on our terms. So it's funny when Hunter (Triple H) called us, he was the best boss we ever had. It was a complete no brainer. It was just like no other company has ever compared to it. So we trust him. We definitely trust him with our characters and with our storylines. So it's just absolutely perfect."
On last week's SmackDown, Scarlett was involved in a botched segment with Karrion Kross and Drew McIntyre.
The segment included a moment where Scarlett threw herself in between the two Superstars to prevent an attack on her husband. McIntyre approached and she sprayed what was later confirmed to be a fireball at his face. Scarlett later brought McIntyre down with a low blow from behind, which led to Kross putting him out with the Kross Jacket submission.
The fireball was almost impossible to make out in the first live shot of the segment as Scarlett missed her mark. However, when WWE came back from commercial, the replay made it clear that Scarlett sprayed a fireball at McIntyre's face.
Scarlett Posts Breathtaking Bra & Panties Photo