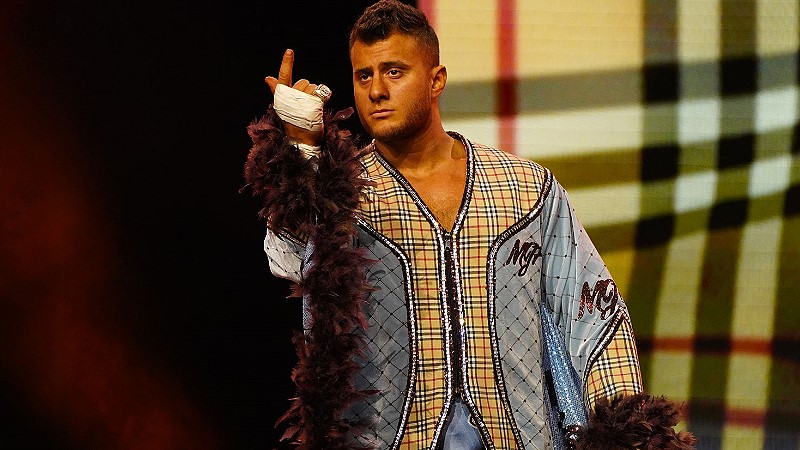 MJF Threatens To Take AEW World Title To WWE – After Tony Khan announced that AEW World and Trios Titles were vacated, MJF made his way to the ring to speak for the first time in months.
MJF got the Buffalo crowd behind him by wearing a Josh Allen jersey and putting Buffalo over.
MJF said, "The last time you guys saw me, I said some offensive stuff." The crowd chanted "You were right" and MJF replied, "I didn't mean it. I love AEW" and then led an AEW chant.
MJF said he wouldn't be part of the announced Tournament of Champions because he has a guaranteed title shot by virtue of winning the Casino Ladder match.
"You might think we're in dark times, but we're not. What we need is leadership….I'm not saying I'm Moses, I'm better than Moses," said MJF.
Jon Moxley came out and called MJF on his bullshit and MJF quickly showed his true colors, saying he was going to use the World Title as a bargaining chip for the 2024 bidding war when he would go to WWE with his best friend Cody Rhodes and the only Khan that matters (Nick Khan). "That's what's best for business," said MJF, quoting Triple H.
After teasing a confrontation with Moxley, MJF backed off and headed up the ramp. Moxley then cut a promo expressing his desire to win the AEW World Title.
MJF Threatens To Take AEW World Title To WWE