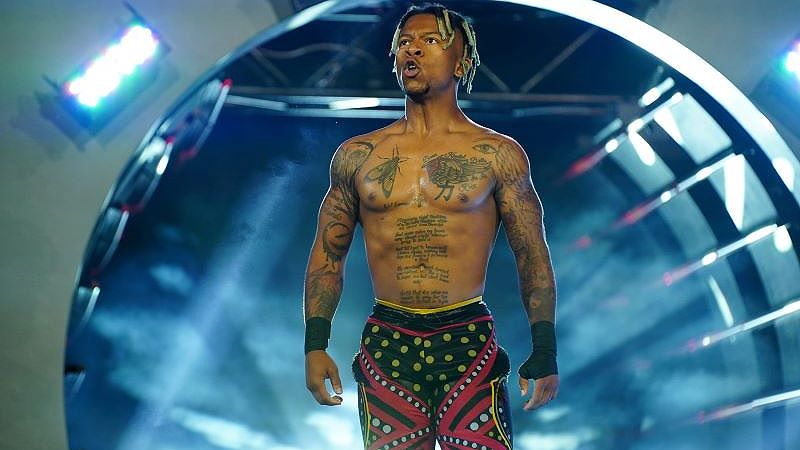 Lio Rush Cleared To Wrestle – Lio Rush is returning to the ring after a serious shoulder injury that put him on the shelf for almost an entire year.
Former WWE and All Elite Wrestling star Lio Rush took to social media this morning to announce that he's been medically cleared to return to the ring. Tweeting out:
"CLEARED," Rush said in a tweet.
It didn't take long for Rush to be booked either, as Revolution Pro announced this afternoon that The Man of the Hour is the fifth entrant in the British J Cup on Saturday, October 22.
Rush has been on the shelf since suffering an injury at PWG's Battle of Los Angeles 2022 back on January 30. He later revealed that he suffered a shoulder injury while wrestling Buddy Matthews, and that he tore three different muscles. He underwent surgery to repair the tears.
Rush joins these four men who have already been announced for the event:
Connor Mills
Will Kaven
Leon Slater
Robbie X
Lio Rush Cleared To Wrestle