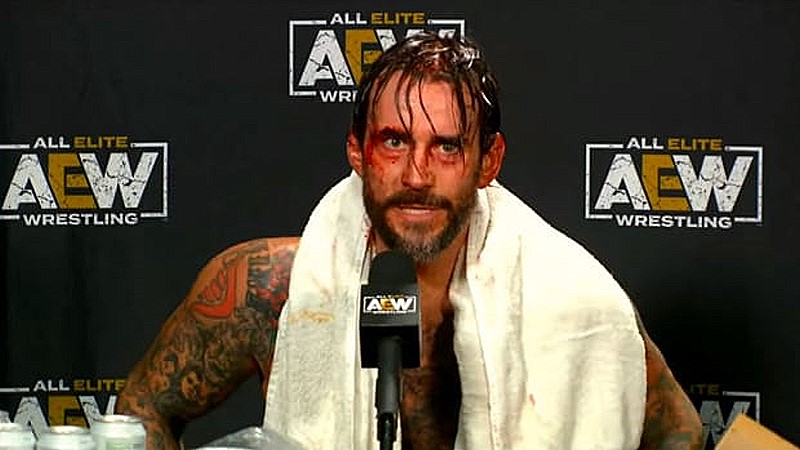 CM Punk's All Out Media Scrum Planned? – CM Punk shook the foundations of All Elite Wrestling and gave Tony Khan his biggest challenge yet as the leader of a wrestling promotion with his All Out media scrum rant.
But latest reports have now come out that suggest the move might have been premeditated as opposed to what was previously believed.
Dave Meltzer on the latest Wrestling Observer Newsletter noted that when Punk originally made his return two weeks ago, he had claimed that the All Out press conference would be interesting.
A report from Wade Keller supports these claims as well. Before the Newsletter came out, Keller reported on Todd Martin's The Fix audio show on PWTorch that Punk had spoken to Tony Khan ahead of the scrum. The former world champion had apparently told the AEW president that he would be firing some shots at the press conference:
"I was told that Tony knew something was coming from punk, and he had some idea he had something he wanted to bring up.. so, watching Punk, he had the agenda,"
Several fans had noted after the PPV media scrum that Punk went on a rant for no reason and he kept bringing up the EVPs every now and then during the whole segment. These claims if true, changes the whole narrative of what transpired after the show.
Meltzer wrote: "One person noted that Punk two weeks ago when he returned said that the press conference after the PPV would be interesting."
Bryan Alvarez added: "I do know that if you talk to people there…they believe that this had been planned and that he was fully intending to go in and do exactly what he did on that day."
Meltzer concluded, "It was very clear it was planned because it was so practiced and everything. I think that the idea was he wanted to use Nick Hausman to tell his speech on Colt Cabana, which was pretty out of context, really."
As for the backstage fight that took place after Punk's comments to the media, the investigation is ongoing and there are different versions being told about certain aspects of the fight but reportedly key witnesses had similar stories about what happened.
Meltzer wrote, "The story of the Young Bucks breaking down the door or kicking down the door to get in was said to be not true by multiple people who would know, given they got in late and there was no door broken down."
The comments being preplanned would mean that CM Punk intentionally tried to bury the AEW EVPs. The promotion has hired an independent firm to investigate the whole issue. If the claims against Punk are verified, then it could prove to be the final nail in the coffin for his AEW run.
Those who were part of the fight or were witnesses have been taken off the road. No one has been fired.
CM Punk's All Out Media Scrum Planned