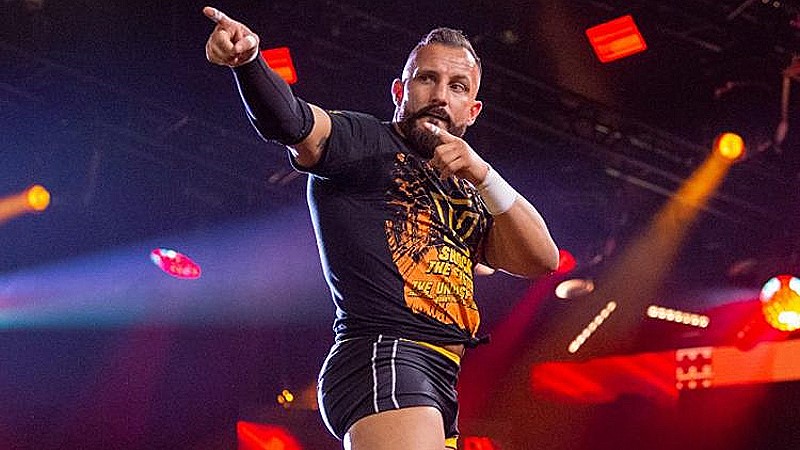 Bobby Fish Done With AEW? – According to Fightful Select, Bobby Fish's contract is expiring soon, and his deal will not be renewed. 
Fish has been off AEW TV since he, Adam Cole & Kyle O'Reilly betrayed the Young Bucks on the August 3 episode of AEW Dynamite, splitting up the Undisputed Elite stable in the process. When the betrayal angle happened, it was presumed that The Elite will feud with Cole & reDragon upon Kenny Omega's return. However, Cole and O'Reilly have been off AEW TV due to various injuries, as confirmed by Fish in a recent interview. According to Fish, Cole & reDragon were initially slated to be part of the ongoing AEW World Trios tournament, but "plans to be shifted" once it became clear that the trio wasn't healthy enough to compete.
Fans on social media believe Fish will wind up back in WWE, citing his recent praise of Triple H during an interview with Two Man Power Trip of Wrestling podcast.
"I do remember the first time I was at NXT, he gave the post show talk to the group, I remember it was at Full Sail. He laid out some things and the vision and the way that he saw certain things, etc, etc. By the time he was done talking, I don't know if it was, you know, 20 minutes or 30 minutes, but by the time he was done talking, I just remember thinking to myself, like as a pro wrestling fan, pro wrestling guy, pro wrestler, whatever you want to call it, if you could listen to that speech and not support this guy, like, lose my number. We can't be friends because his way he saw the whole thing was just awesome. Number one, I'm a fan of the way he sees the business. But two, he really wants the business itself to thrive and to go on to have uncharted success. Then after being there with him for the better part of three or four years or whatever, and being the Undisputed Era, going through the WarGames and all that stuff, I would go to war for that man, hands down. If he tells me, 'Listen, I need you to run through that wall', I'm gonna try. If he tells me he thinks I can do it, like, alright. I will try."
It's possible that those comments may have led to his release and/or Fish may have wanted to go back to WWE. We don't know what the contract status is for Kyle O'Reilly but Adam Cole has several years left on his deal.
Bobby Fish Done With AEW