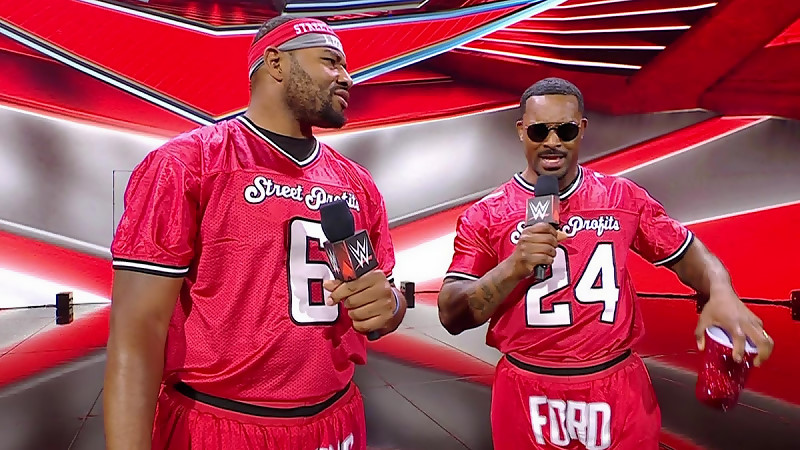 The Street Profits Hint At Major Character Change – In a rather uncharacteristic backstage segment after last night's RAW episode, Montez Ford & Angelo Dawkins admitted that it was time for them to get serious.
Ford began the interview on "RAW Talk" by referencing Seth Rollins' remark earlier on the show. As noted earlier, Rollins mocked the Profits for losing yet again to The Usos at SummerSlam, suggesting that they would be better off breaking up their team.
"Maybe Seth's right," Ford said. "But I don't know. I'm here to do this interview because that's what I'm supposed to do. It's media, it's part of my regimen, but yeah, I don't even know what to say. Honestly, I feel like I'm wasting everybody's time now just trying to sprout emotions and give out something – but there's nothing I can possibly come up with after falling short once again."
Dawkins then sent a warning to Rollins for attacking Ford post-match after picking up a victory against one-half of the Street Profits earlier in the night.
"Seth crossed a line tonight," Dawkins stressed. "He tried to injure my brother. Now, it's personal."
As noted earlier last month, WWE is rumored to push Montez Ford as single star.
The Street Profits Hint At Major Character Change