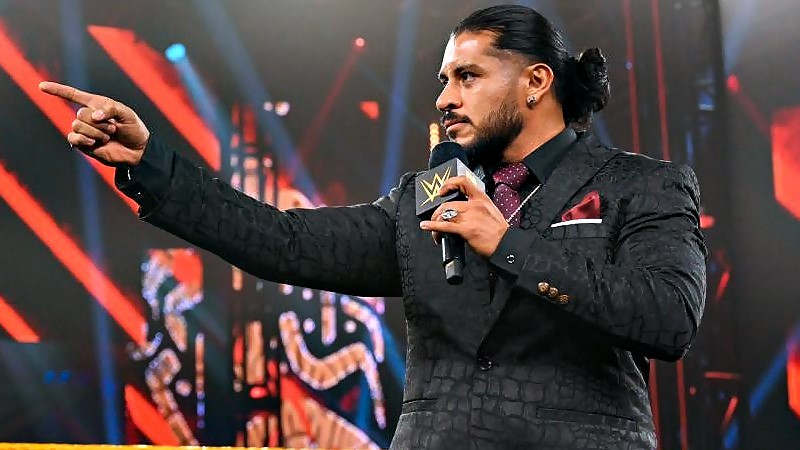 Santos Escobar is leaving the brand and it looks like he is on his way to the main roster.
On tonight's NXT Heatwave show, Santos Escobar took on Tony D'Angelo. There was plenty of interference around ringside by both men's respective factions. Towards the end of the match, D'Angelo accidentally took out Elektra Lopez as she was about to give Escobar a steel pipe.
Moments later, D'Angelo was able to get his hand on the pipe faster than Escobar could get his hands on a chain to use as a weapon. The shot with the pipe was enough to knock out Escobar to win the match. Per the match stipulation, Escobar has to leave NXT.
For months, Escobar's name has come up for a main roster move but for various reasons, his move to Raw/SmackDown had been delayed but it appears to be happening now.
As noted earlier, Gallus from NXT UK appeared during the live broadcast and they attacked members of Diamond Mine.
Santos Escobar Leaving NXT – Likely Headed To The Main Roster