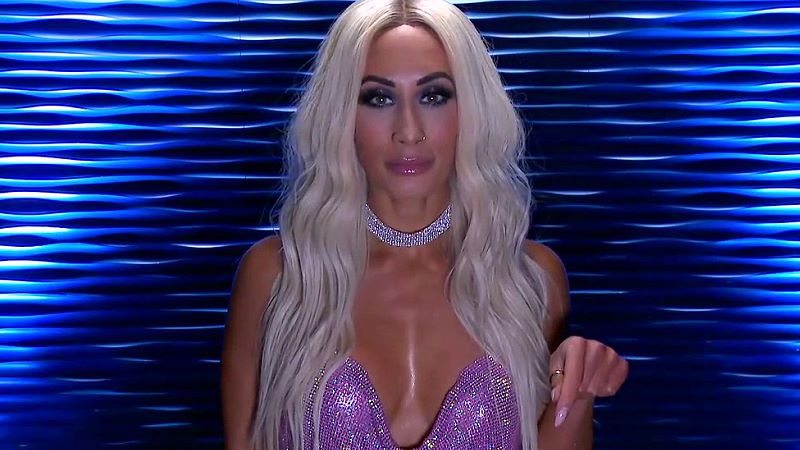 Carmella was injured last night at a live event.
You can see the spot in the clip below. Belair was doing a punch spot in the corner with Asuka as she waited for Carmella to get in the ring. Carmella got back in and Belair did a moonsault to avoid the attack. Carmella went down and then rolled out of the ring and she never went back in to finish the match.
According to fans at the building, Carmella walked out under her own power but the trainer shielded her face from the lights in the area, presumably as a precaution in case she suffered a concussion.
The injury appears to happen just before Belair does the moonsault as you can see her backside hit Carmella's head. WWE has not said anything about Carmella's status but hopefully, it's nothing that will keep her out of the ring too long. Best wishes to her on a speedy recovery.