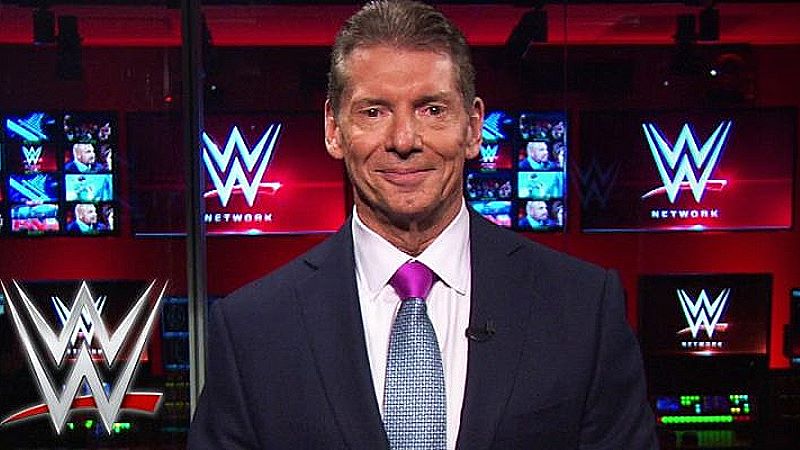 Vince McMahon Reportedly Not Bothered By Latest Allegations – The latest Wall Street Journal story on Vince McMahon doesn't appear to have much of an effect on WWE business and McMahon seems to be not bothered by anything.
Dave Meltzer reported today that things were business as usual at WWE Friday Night SmackDown and McMahon was running creative. One person reportedly said that McMahon was no selling everything and that he was "Letting everyone know he's not blinking." McMahon also reportedly said something to the effect of "Have fun guys, have a great show" after the production meeting.
Opinions vary depending on the person backstage but, as Meltzer pointed out, nobody can imagine Vince not being there. It was also noted that most people, even people more powerful than Vince, would not have survived the allegations.
Meanwhile, WWE ratings are solid and their house show in Sacramento drew over 7,500 fans, according to WrestleTix. That would be the second largest crowd for a house show this year. McMahon owns the majority of the stock and the stockholders don't have the power to force him out. Furthermore, if the stockholders feel that the company would tank without Vince, that strengthens his position on refusing to step down.
Chris Jericho gave his thoughts on the McMahon scandal. You can read his thoughts and watch his interview by clicking here.
Vince McMahon Reportedly Not Bothered By Latest Allegations