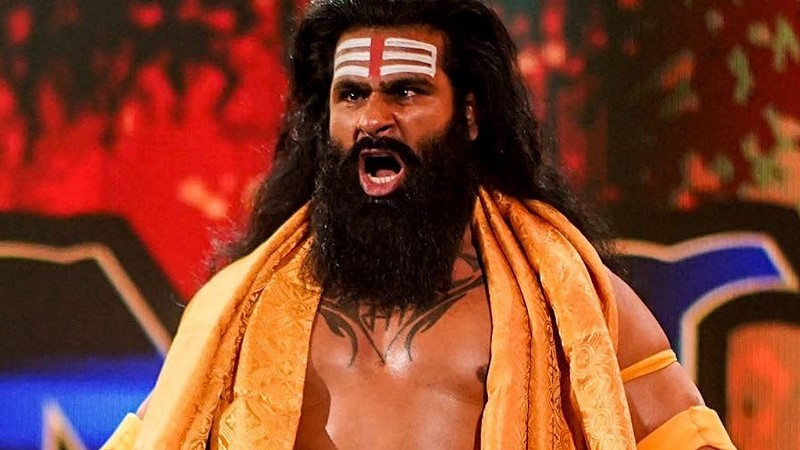 During tonight's RAW, backstage interviewer Sarah Schreiber was prepared to interview The Miz but she was interrupted by Veer.
While Veer has been presented as a dominant force on TV since April, he showed a more relaxed side this time. He looked at the camera, smiled, and then said "Boo!" and laughed in a lighthearted manner. He then happily walked off. When The Miz showed up, he suggested that Veer has a crush on Sarah.
Fans will have to wait and see which direction Veer goes in following this bizarre backstage segment.