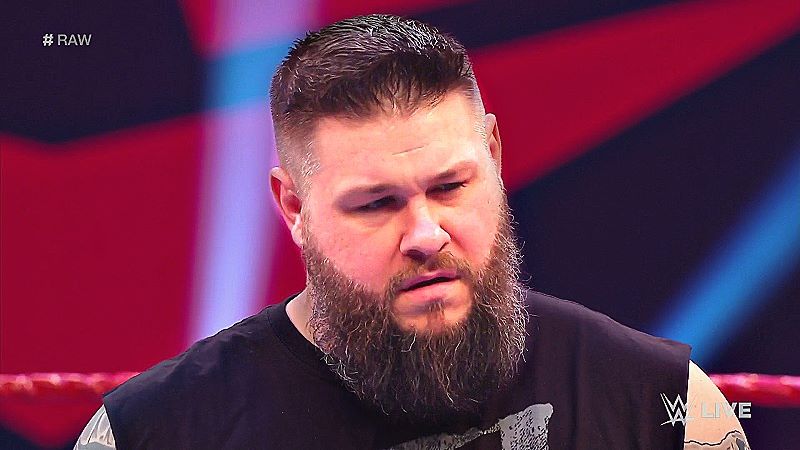 Update On Kevin Owens WWE Return – Many of you saw the clip of Kevin Owens surprising Vancouver Canucks head coach Bruce Boudreau on the NHL Network this week.
The clip also made news in wrestling circles because Owens indicated that he was ready to return as soon as WWE is ready for him. "It's in their hands right now," Owens said.
Owens has been out of action with a minor injury but it sounds as if he could be back in the ring by the end of this month, if not sooner.
During his appearance on the Sunday Night's Main Event podcast/radio show, Dave Meltzer said that he believes that Owens will be back soon. Meltzer said, "I know that he's fine. My impression is [he'll be back in] a few more weeks."
Meltzer said that his belief is that it was just a minor injury and not COVID-19 related. Before he went down with the injury, Owens was feuding with Ezekiel. The feud seems to have ended so it looks like he will start a new storyline when he returns.
If you missed it, click the video below to see Owens' surprising Bruce Boudreau on the NHL Network.