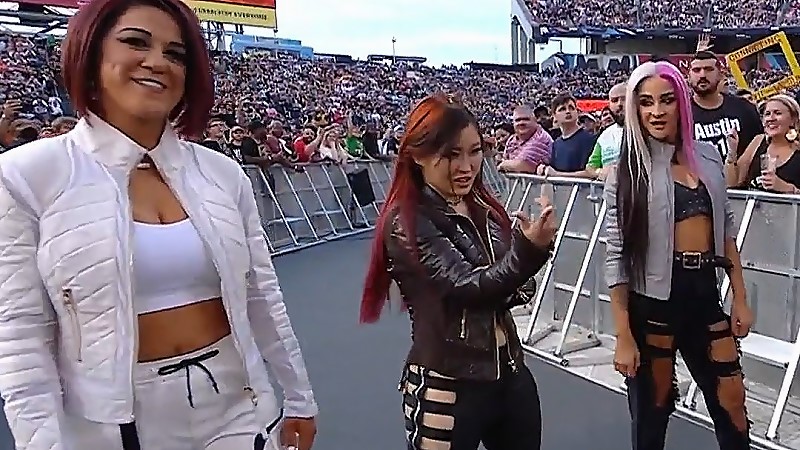 As noted, WWE SummerSlam 2022 kicked off with the Raw Women's Championship match between Bianca Belair and Becky Lynch. Belair successfully managed to retain her title. However, Belair's victory is stopped midway as Bayley's music hit and she walked out to the ring.
Bayley is then followed by Dakota Kai and Io Shirai. Fans went wild upon seeing these surprising returns. WWE took to Twitter to post about the unexpected returns, and fans were quick to express their excitement in the thread.
Triple H, who is now the creative director for WWE, reacted to the return by stating that things are just getting started. Insinuating that viewers should expect more surprises as the pay-per-view event progresses.
… and we're just getting started. #SummerSlam
Bayley, Io and Kai exited the ring without any physical confrontation. Kai was released from her NXT contract back in April. Now with the addition of her to the main roster, fans cannot wait to see how things turn out for WWE's women's division in the future.