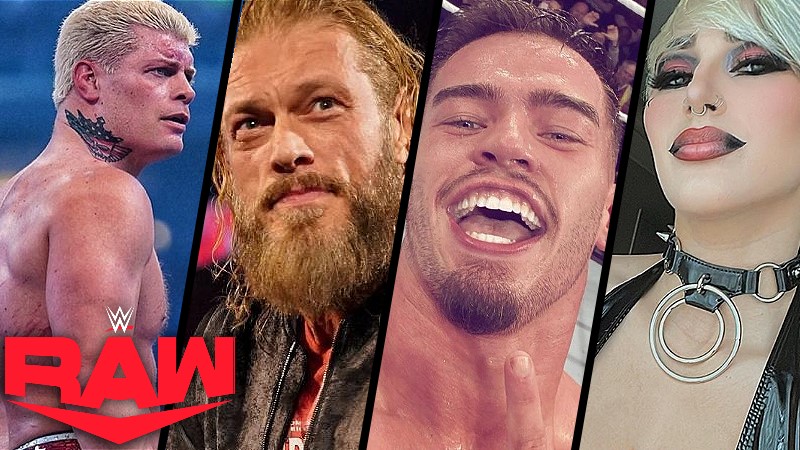 This week's RAW saw its ratings drop as expected because of the July 4th holiday. According to Brandon Thurston of WrestleNomics, the episode drew an average of 1.563 million viewers on the USA Network, down from the 1.951 million viewers last week.
The 18-49 demo saw the average rating be 0.37, down from the 0.54 rating last week. This was the fallout edition of Raw from last Saturday's Money in the Bank.
This was the third-lowest total viewership in the show's history on the USA Network just behind the July 5, 2021, and Memorial Day 2022 editions. It was the lowest key demo since December 6, 2021 on the USA Network. The February 7 Raw did a 0.36 key demo rating, but it aired on Syfy.
The 18-49 demos saw hour one had 0.40 then 0.41 in hour two, and 0.31 in hour three. Here is the hourly viewership breakdown:
Hour 1 (8 pm): 1.702million – last week: 2.005
Hour 2 (9 pm): 1.661 million – last week: 2.016
Hour 3 (10 pm): 1.327 million – last week: 1.832
Raw ranked #1 in the top 150 shows on cable for the night, which is the same as the #1 ranking last week. Here is a list of total viewership and the key demo rating that Raw has done over the last 4 episodes:
6/13/22: 1,695,000 viewers – 0.43 key demo rating
6/20/22: 1,986,000 viewers – 0.54 key demo rating
6/27/22: 1,951,000 viewers – 0.54 key demo rating – John Cena returned/ MITB go-home
7/4/22: 1,563,000 viewers – 0.37 key demo rating – Money in the Bank fallout/ July 4th holliday