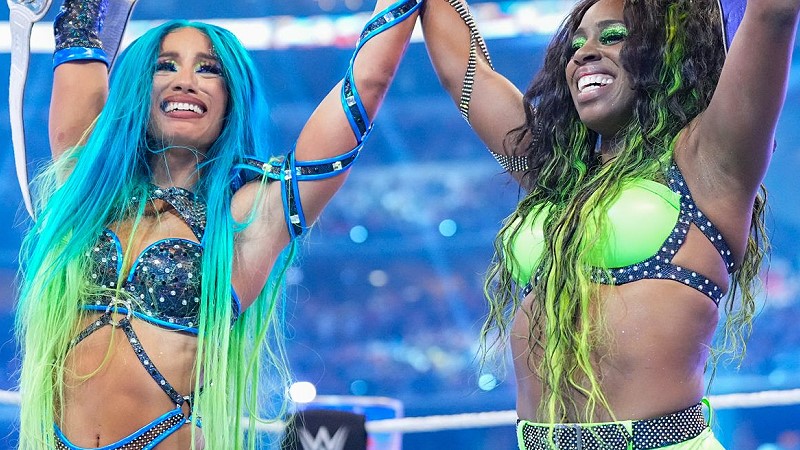 There is a lot of optimism in WWE about positive changes that may come after Vince McMahon's exit from the company.
Last night on SmackDown, there was a noticeable change with the commentary as the announcers seemed a little bit more relaxed during the broadcast. Xavier Woods mentioned ROH and NJPW when he sat in with the announcers. The references to the other promotions would not have been allowed if Vince was still running things.
Wade Keller reported that Stephanie McMahon is respected by the women and while she received mixed reviews in the early 2000s, it is hard to find people who will say anything bad about her now and the feeling is that she has learned from her mistakes and she has grown as a person over the last 20 years.
Keller stated that there is optimism among the women that Stephanie will improve their TV time and presentation. There is also a belief among some that Sasha Banks and Naomi returning to the company is on the table.
Sasha and Naomi's issues were with Vince because they felt deceived or disrespected by him but he's gone and they could return and save face because they are returning to a company where he is no longer in power. It's not 100 percent clear if people who are now in power will hold a grudge against Sasha and Naomi but history shows that Triple H has been forgiving and he was behind getting names like Bruno Sammartino and The Ultimate Warrior back into the fold.
At the WWE Hall Of Fame ceremony, Triple H posed for a photo with Scott Steiner and this was after years of Scott bashing Triple H and Stephanie in shoot interviews. So, if someone like Scott Steiner could be welcomed back, it's definitely a possibility that Stephanie and Triple H would welcome Sasha and Naomi back.