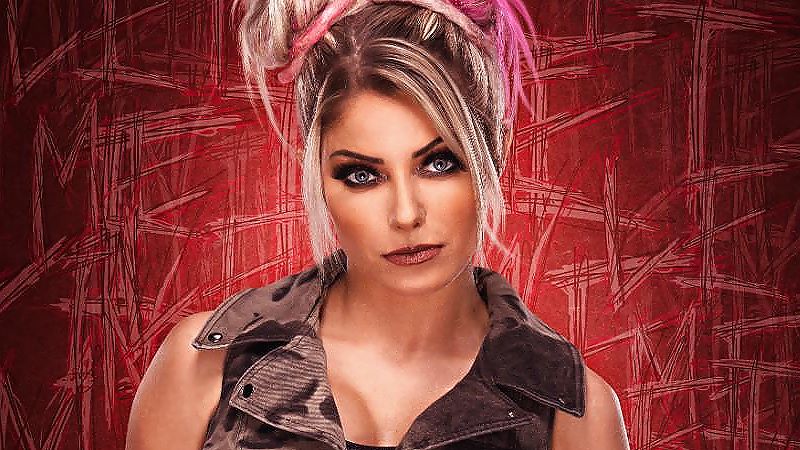 Alexa Bliss Turning Heel? – On this week's RAW episode, Bliss teamed with Asuka in a tag team match against Droudrop and Nikki A.S.H.
During the match, Corey Graves said that Bliss needs to get back on track because she is not the ruthless version of herself that she used to be. There was also something said something about her needing to get on track to challenge for a championship.
"I'm gonna catch some flak online, but this is not the same Alexa Bliss we saw pre-therapy," Graves said on commentary. "It's like Alexa lost something, she lost a part of herself. Whatever it is, this is not the ruthless, dominant woman who reigned over WWE."
Bliss pinned Nikki after executing the DDT. The commentary made it seem as if Bliss needed to go back to her heel ways in order to get back in title contention. Since there has been no talk of the Women's Tag Team Titles, it looks like this could be leading to Bliss possibly turning against Asuka. It wasn't made 100 percent clear but the commentary seems to be hinting at something with Bliss.
While Bliss herself didn't exhibit any heelish tendencies during the match, the fact the commentary for the entire match was built on Bliss' lack of ruthlessness is very telling. Several fans on social media believe this could very well be a setup for Bliss turning on Asuka down the road.
Earlier on Monday, Fightful Select reported that WWE's writing team made a creative pitch for Bliss prior to the show, involving someone stealing Bliss' Lilly doll. However, the report stressed that WWE didn't have any definite plans to go through with the idea.