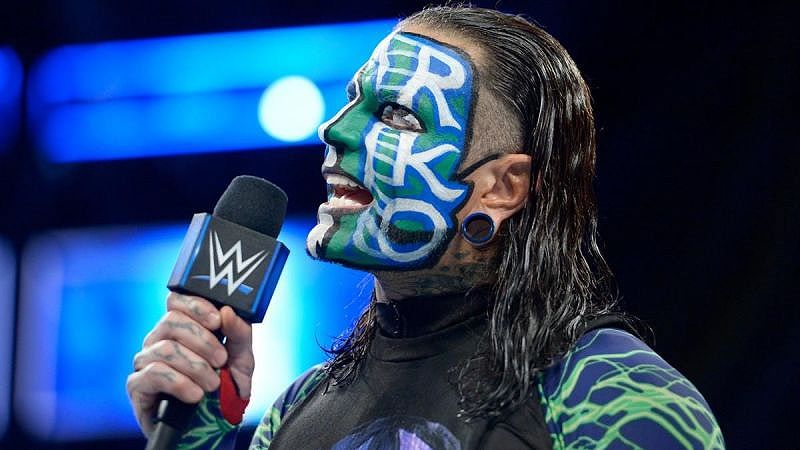 AEW has not yet made a statement on Jeff Hardy's arrest, but Dave Meltzer is reporting that WarnerMedia told them to stop all promotion of Jeff Hardy immediately. This would include all commercials.
As noted earlier, AEW stopped posting about the 3-way Ladder Match that was supposed to feature Matt and Jeff Hardy vs. The Young Bucks vs. AEW World Tag Team Champions The Young Bucks. Hardy was also scheduled for the main event of Triplemania this Saturday in Tijuana, Mexico. Jeff was scheduled to team with Matt against Dragon Lee and Dralistico. There has been no statement from AAA on the matter.
ESPN's Marc Raimondi reported that Hardy had a .294 blood alcohol level, much more than 3 times the legal limit. TMZ reports that police saw a "poor driving pattern" and Hardy was "traveling significantly under the speed limit, weaving across travel lanes, and running off the shoulder of the roadway."
Per the police report, Hardy "had a driving restriction which required him to have an interlock device in his vehicle" which his Dodge Charger did not have.
On a related note, Reby Hardy, the wife of Matt Hardy, posted a video on TikTok where she can be seen praying for the health of her husband ahead of (no longer scheduled) Hardys' three-way ladder match.
Jeff was bonded out of jail Monday evening at 7:07 pm ET, paying a $3,500 bond via the assistance of a bail bondsman.