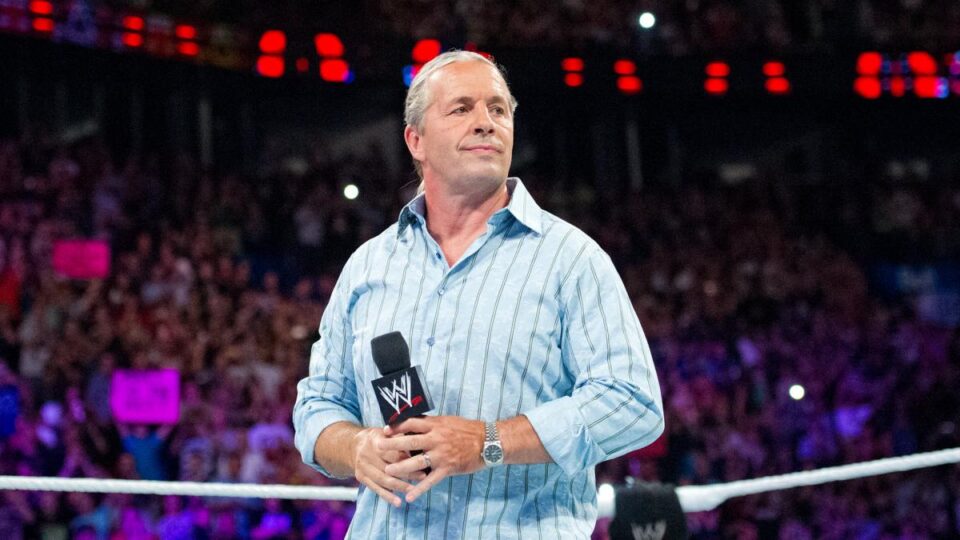 Wrestling is about how a whole story is told through the confrontation of two athletes, the characters are revealed, and the entire range of emotions is conveyed; and importantly, wrestling never ends. It is not like a favorite TV series with a limited number of seasons — wrestling goes all year round, and the characters are constantly developing. In this, wrestling is very similar to life itself. The popularity of this type of sports entertainment is the spectacle. World Wrestling Entertainment, Inc. (also known as WWE) is an American company that runs professional wrestling events and also produces themed movies, music CDs, clothing, and computer games. When it comes to online slots and wagering advisors Canada, there are plenty of exciting games on the theme of wrestling, such as Yokozuna from Yggdrasil, Primetime Combat Kings from Genesis, and Lucha Legends from Microgaming.
Original Image: pixabay
Nowadays, manufacturers do not cease to amaze their fans. This time, the world-famous provider Microgaming, in partnership with WWE and All41 Studios, presented a game about wrestling. WWE Legends: Link&Win is already available at online casinos and is worth your attention. In WWE Legends: Link&Win, users will enjoy the same crazy wrestling atmosphere and the typical 5×3 grid for slots with no deposit free spins. You will be able to meet your favorite and legendary fighters. Special mention should be made of the Link&Win and HyperSpins mechanics, making the gameplay extremely exciting. By activating Link&Win, you get the chance to take home the title of champion. So, by filling all 15 positions on the playing field, you can win a jackpot of 5000x the bet size.
Let's look back at some of Canada's best wrestlers and look at their titles.
Edge, Adam Joseph Copeland, born October 30, 1973, is an 11-time company champion. He finished his career on April 12, 2011, and announced that he was ending it the day before. Adam began his career in the '90s. The first steps of professional wrestling were made in the Kadan wrestling federation. There, he met his best friend, Christian (William Reso). Until 1998, the two performed as a duo in the ring. They formed a team and named it Hard Impact and then Suicide Blondes. In 1998, the talented wrestlers were noticed by the WWF. After that, they immediately signed contracts. Few people remember, but Edge's debut in WWF is remembered as a sad note. His first match was against wrestler Jose Estrada. The young Adam performed a dangerous hold and, as a result, severely injured his opponent's neck in the ring. Jose could not return to the ring after this injury and had to end his career early. At first, the two friends got along very well in the WWF, but after Edge won the 2001 Royal Rumble, they had a feud. It had to do with Adam less and less thinking about the team and more and more about his career, winning belts, and becoming the face of the company. Adam got on the blue brand after the brands were split on Smackdown & RAW. That's when his fistfight with Kurt Angle began. A long showdown came to a point where a match was set up with the loser's hair on the line. Engle lost and was forced to cut his hair. He has remained bald ever since. Adam is a good friend and comrade in his own right, so he was often the team champion. But in 2003, Edge got a severe injury, so he quit wrestling for almost a year. Towards the end of his rehab, he even managed to break his arm, which again delayed his return.
Edge owns a massive list of titles, but among those worth highlighting is being named WWE Intercontinental Champion five times. In addition, he has won the title 12 times in tag teams. Also worth mentioning is his win at the Royal Rumble and WWE Hall of Fame induction.
Christian Cage
William Jason Reso ( November 30, 1973) is a Canadian professional wrestler and actor. He is known for his performances in World Wrestling Entertainment under the name Christian. He performed in WWE on the SmackDown! Christian has also appeared in Total Nonstop Action Wrestling under Christian Cage, where he became a two-time NWA Champion and remained undefeated for 23 months (November 2005-October 2007). In WWE, he is the 4-time Intercontinental Champion, 9-time Team Champion (including seven times with Edge), the former European Champion, the ECW Champion, and the WWE Lightweight Champion (Cage won the title in his debut match). He was 2-time World Heavyweight Champion.
Career championships in WWF/WWE:
World Heavyweight Championship
WWF Hardcore Championship
WWF/E Intercontinental Championship (4 times)
WWF/E (World) Tag Team Championship
Twenty-third Triple Crown Champion
Eleventh Grand Slam Champion
Chris Benoit
Christopher Michael Benoit or Chris Benoit (May 21, 1967 – June 24, 2007) was a Canadian professional wrestler who competed in Extreme Championship Wrestling, World Championship Wrestling, and World Wrestling Entertainment. One of the most popular wrestlers from the mid-1990s to the mid-2000s. Even at a young age, Chris discovered the world of wrestling. And it was all thanks to the Alberta-based Stampede Wrestling Federation under the guidance of the legendary Stu Hart, a wrestling veteran, and renowned trainer. Chris was won over by the skills and charisma of Tom Billington, also known as "the Dynamite Kid." This is not surprising — Tom was recognized as one of the best athletes of the eighties. Dynamite first suggested that young Benoit takes up professional wrestling seriously. And Chris said yes! For a long time, he watched all sorts of shows, talked to wrestlers behind the scenes, and later worked as a sparring partner and a support staff member until Stu himself finally spotted him. And in the summer of 1985, Chris Benoit began training at the legendary Hart's Dungeon School. And, as we now see, he didn't qualify for anything.
Along with his wrestling training in Calgary, Chris attended all the federation shows and became friends with many of the stars. Eventually, Hart invited Benoit to the federation's training camp. He was working hard and diligently. Benoit continually improved his skills, beginning to perform in the ring. Soon his style and technique captured the hearts of the fans very quickly, even faster than Owen Hart, British Bulldog, or Brian Pillman. In June 2007, he was invited to ECW, where he had a chance to fight for the ECW World Champion title, but he never showed up. The next day, Chris Benoit, his wife, and their seven-year-old son Daniel were found dead in their home. The night he died, there was a bout for another world title. He was the second wrestler to hold the WWE Triple Crown and WCW Triple Crown.
Career Accomplishments in WWF/WWE:
World Heavyweight Championship (1 time)
WWF/E Intercontinental Championship (4 times)
WWE United States Championship (3 times)
WWF/E World Tag Team Championship (3 times)
WWE Tag Team Championship (1 time)
Royal Rumble 2004 winner
Original Image: pexels
Bret Hart
Bret was born July 2, 1957, in Calgary, Alberta, Canada. He became the eighth child of the famous wrestling promoter Stu Hart. Some of Bret's seven brothers became professional wrestlers themselves, and the rest were involved in the wrestling sphere in one way or another. Bret's younger brother, Owen Hart, died tragically when he fell 30 feet onto the ring post at the PPV Over the Edge.
Hart is considered by many to be the most technical professional wrestler. Vince McMahon considered Hart to be the "greatest trickster" because he had an exciting way of making his matches. Bret started career in a small wrestling organization owned by his father, Stampede Pro Wrestling. The organization was in his hometown of Calgary. At first, his father was his manager. After a good training at Stampede Wrestling, Bret Hart went to compete in the World Wrestling Federation in 1985, along with a few more of his father's students.
Career Achievements in WWF/WWE:
WWF Championship (5 times)
WWF Intercontinental Championship (2 times)
WWF Tag Team Championship (2 times)
WWE United States Championship (1 time)
King of the Ring (1991, 1993)
Royal Rumble (1994)
Second Triple Crown Champion
1993 Superstar of the Year
WWE Hall of Fame
Class of 2006 — Individually
Class of 2019 — Member of The Hart Foundation
Trish Stratus (real name Patricia Anne Strategies), born December 18, 1975, is Canada's most famous professional wrestler. She began her career as a model, starring in fitness commercials, then joined the World Wrestling Federation (WWF), later renamed World Wrestling Entertainment (WWE), and has been in the ring for seven years and won WWE Hardcore Champion (once), WWE Babe of the Year (three times) and Diva of the Decade titles. Most importantly, she was a seven-time WWE Women's Champion, a record that still hasn't been broken.
Trish still worked on her wrestling career. She also started to do charity work and appeared on TV (she hosted the Stratusphere show). The first time wrestling fans heard Trish Stratus's name was on 'Sunday Night Heat' in March 2000. At first, only the manager of famous wrestlers named Test and Prince Albert (team T & A) and then Val Venis. But as of June 20, Trish was in the ring. Her first fight — with T & A against the Hardy Boyz and Lita, who performed with them — was a winner, and the feud with Lita dragged on for several more episodes and ended with Trish winning the fight with her on Raw. By the end of the year, Trish had tried several times to reach the WWF Champion title (unsuccessfully) and ended her alliance with Test and Albert when the duo fell apart.
Career Accomplishments in WWF/WWE:
WWE Hardcore Championship (1 time)
WWE Women's Championship (7 times)
WWE Hall of Fame (Class of 2013)
Babe of the Year (2001–2003)
Diva of the Decade (2003)
Ranked No. 1 of the top 50 Greatest WWE Female Superstars of all time (2021).