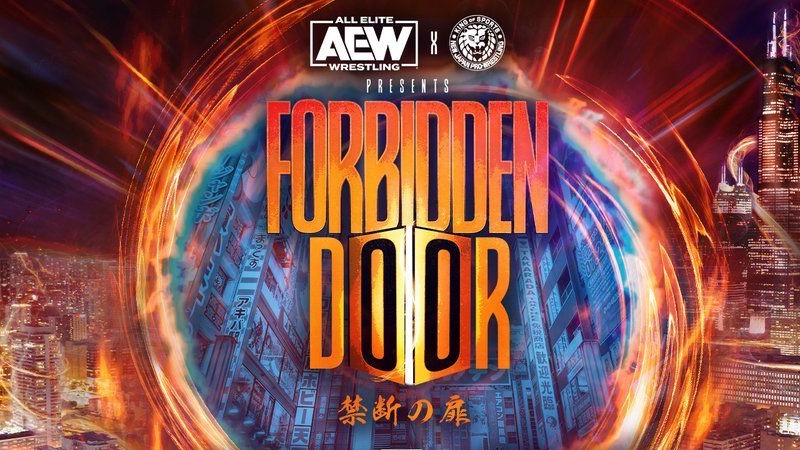 Security Drags Fans Out Of Arena In Wild Scene At Forbidden Door – Forbidden Door was a night of wild action as fans inside the United Center witnessed a series of hard-hitting bouts.
The event capped off with a great match between Jon Moxley and Hiroshi Tanahashi for the interim AEW World Championship. Two fans didn't get to finish the show, because they wanted to have their own fight in the crowd.
While Mox and Tana beat the life out of each other inside the ring, fans in attendance witness a crazy altercation outside the squared circle as the event security dragged two fans out of the arena.
One of the guys even tried to throw punches on one of the security guys before he was properly caught and dragged out of the arena. The second guy tried to make a scene but couldn't because the security had literally lifted him off the ground.
Earlier during the night, a fan was also thrown out of the arena after he was caught clicking Tay Conti from behind. The fan allegedly got close to the barricade to take photos of Conti from behind. Apparently, security got the wind of his actions and took immediate action by showing him the doors.